Training at MECA is for the athlete and non-athlete alike. What makes us unique is a program tailored toward you.
Faster Results, With A Science-Based Approach
The advantage of training at MECA is that we write specific programs for you, monitor your progress with a daily training log, and have the best coaches and gym equipment in the State of Michigan to help you perform in the gym which will translate into sport or life.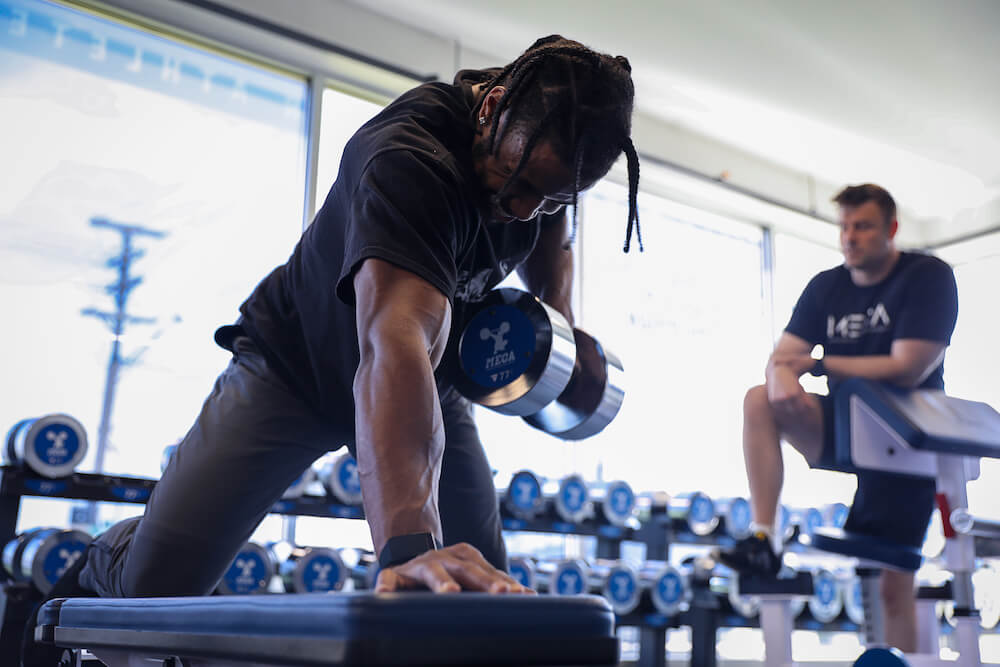 Initial Consultation and Fitness Assessment
On the first day, you will have a consultation that will explain what we do and how it can benefit you specifically. In that initial consultation we take your Bio Signature (a 14 site body fat test), which will give us a glimpse into your hormonal profile and where to start nutritionally.
After that, we go through your upper and lower body assessment along with length tension testing. This assessment is very thorough, and helps us know your physical strengths and weaknesses.
Are you ready to take your performance to the next level?
Contact us today to schedule an athletic assessment and tour of our facility.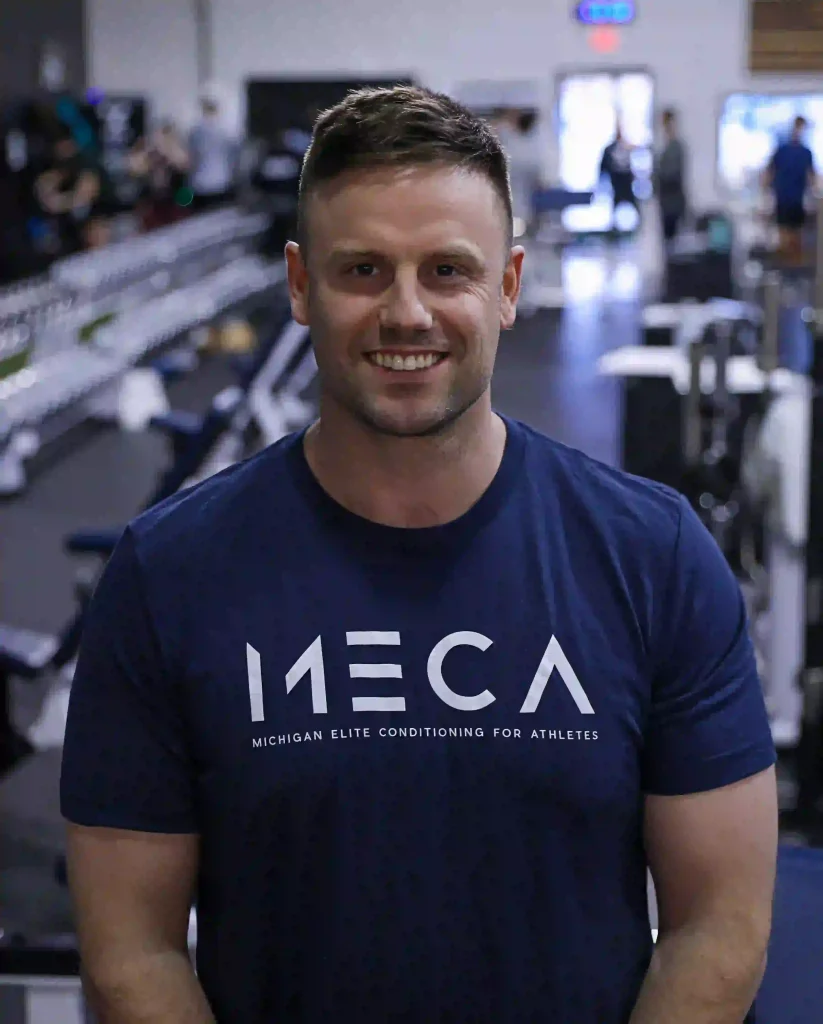 DAVID LAWRENCE
CEO – President
Head Strength Coach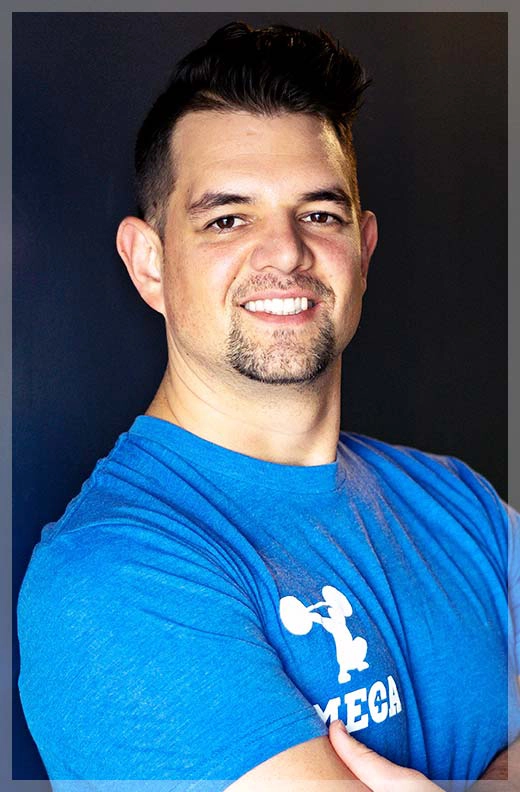 MIKE
COO
Director of Operations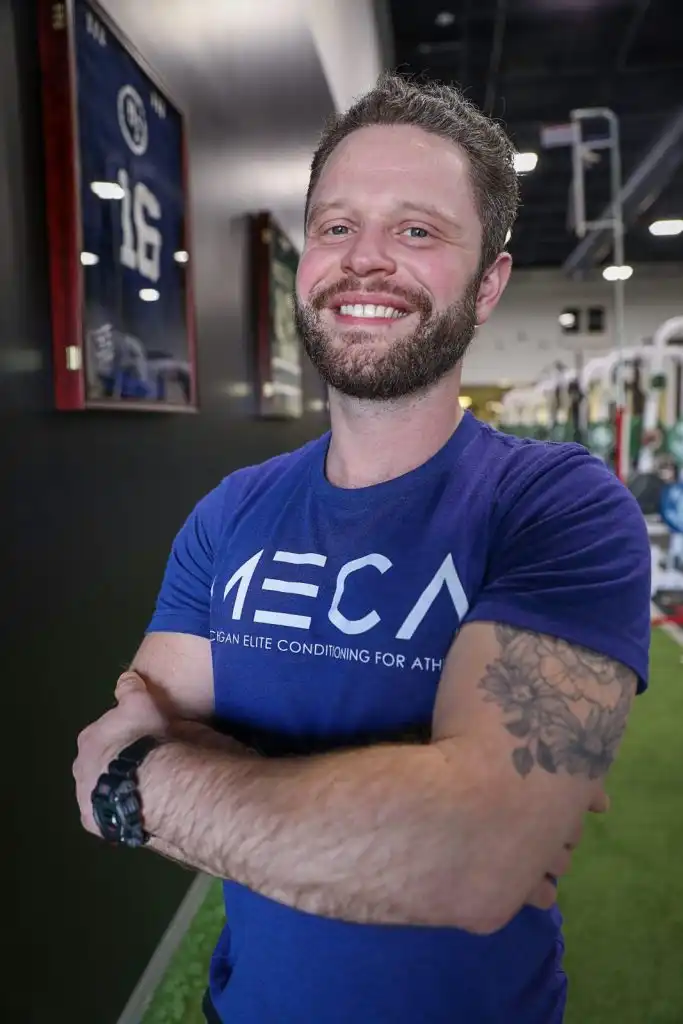 LOGAN
Director of Operations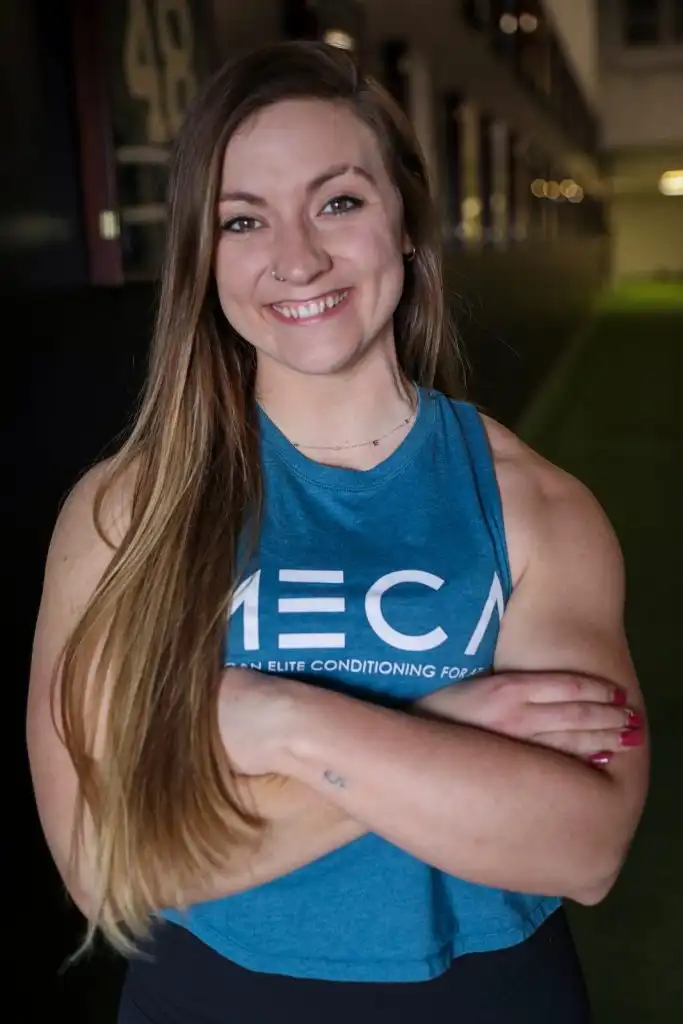 ELIZABETH
Head Strength Coach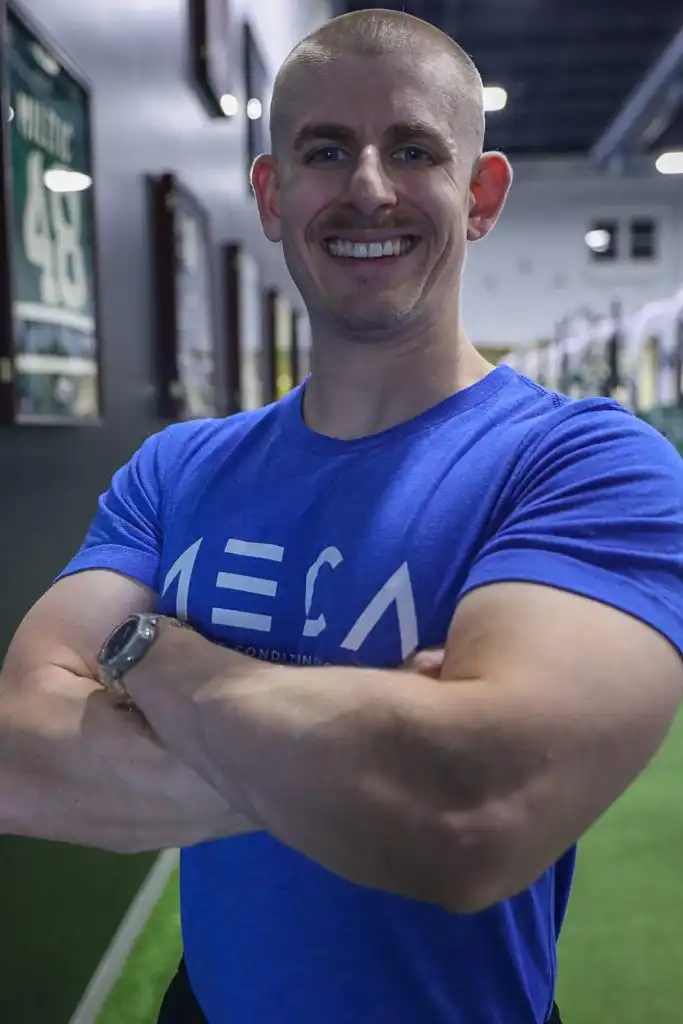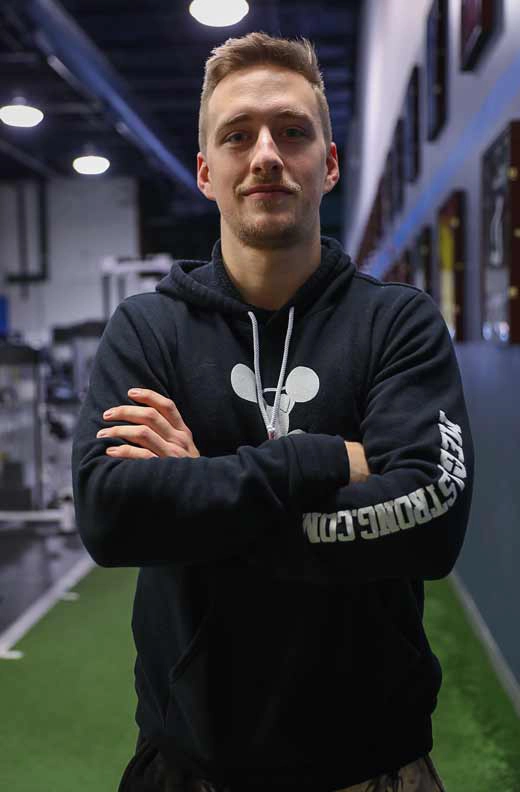 MITCHELL
Head Strength Coach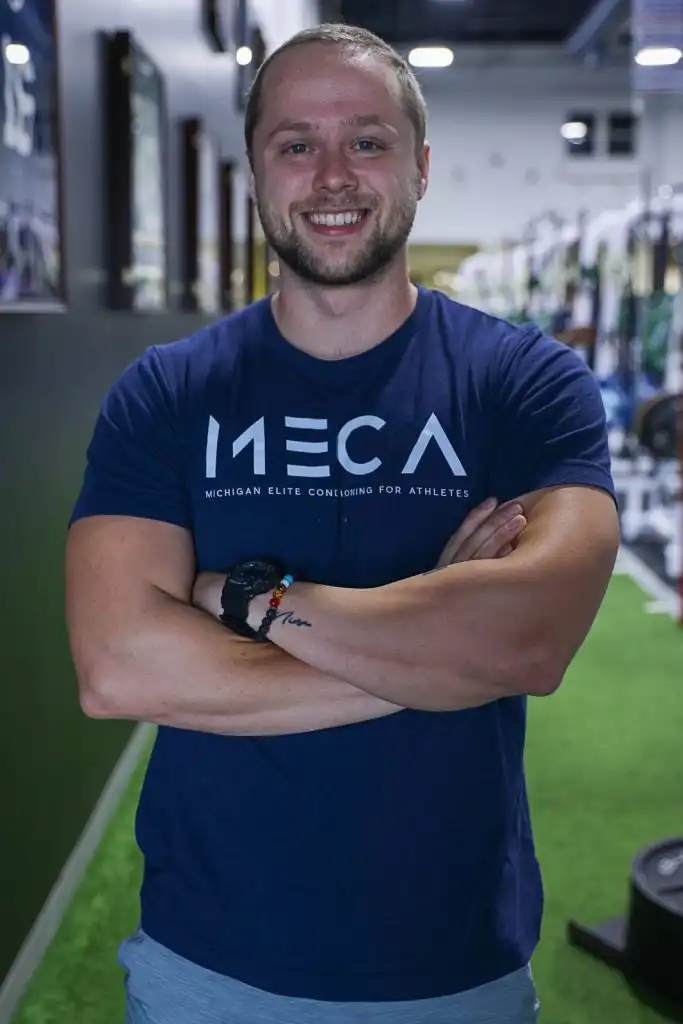 JARED
Head Strength Coach
Online Training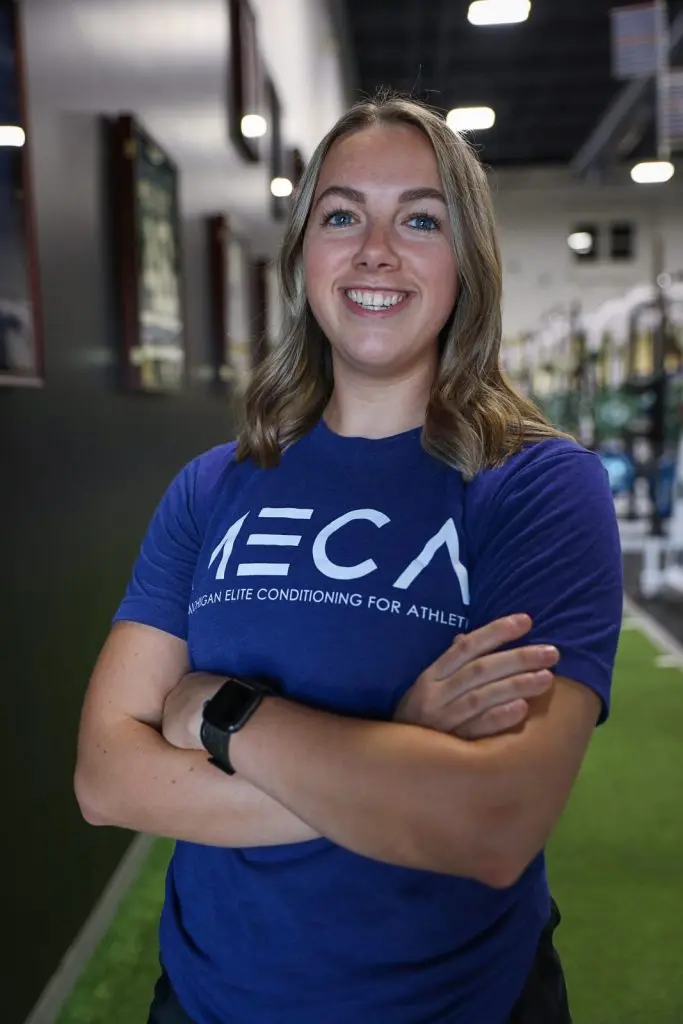 HANNAH
Sports Nutritionist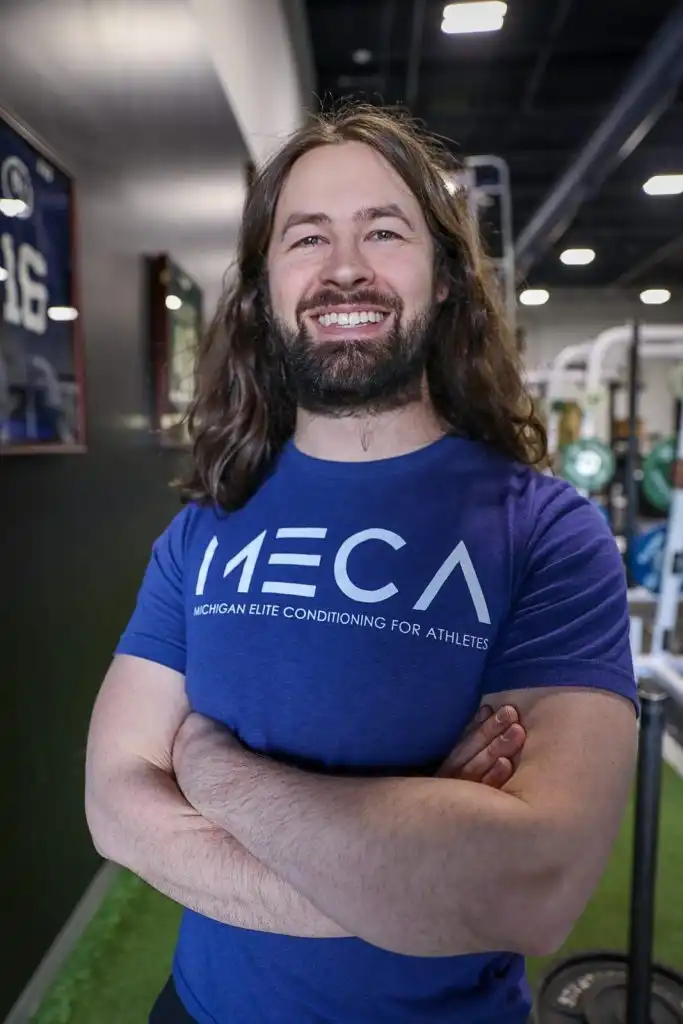 MATT
Senior Strength Coach
Director of Quality Control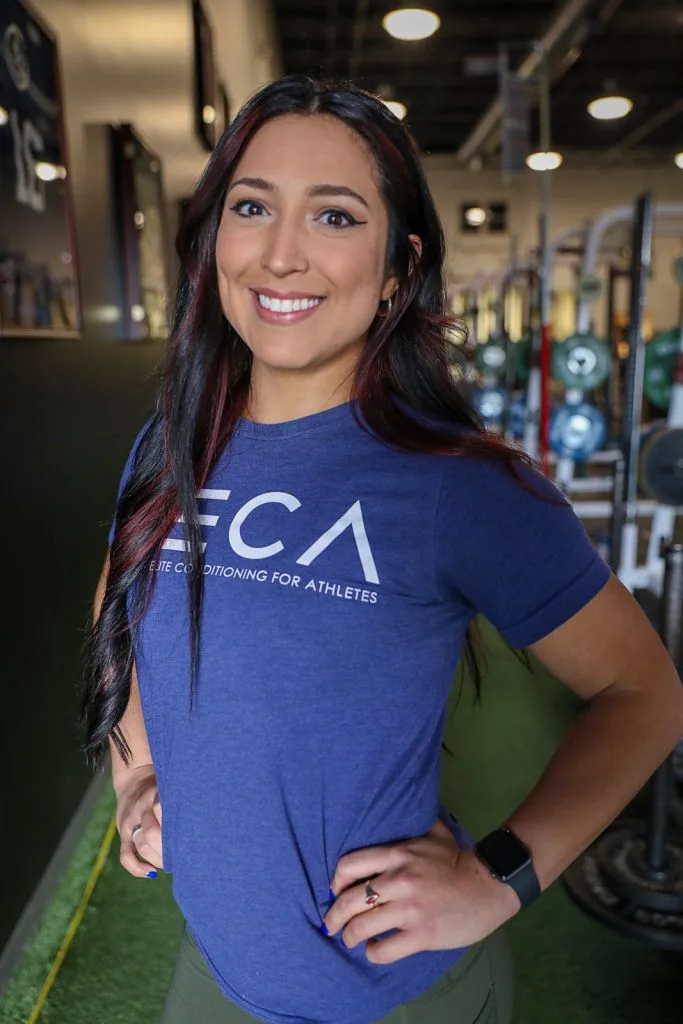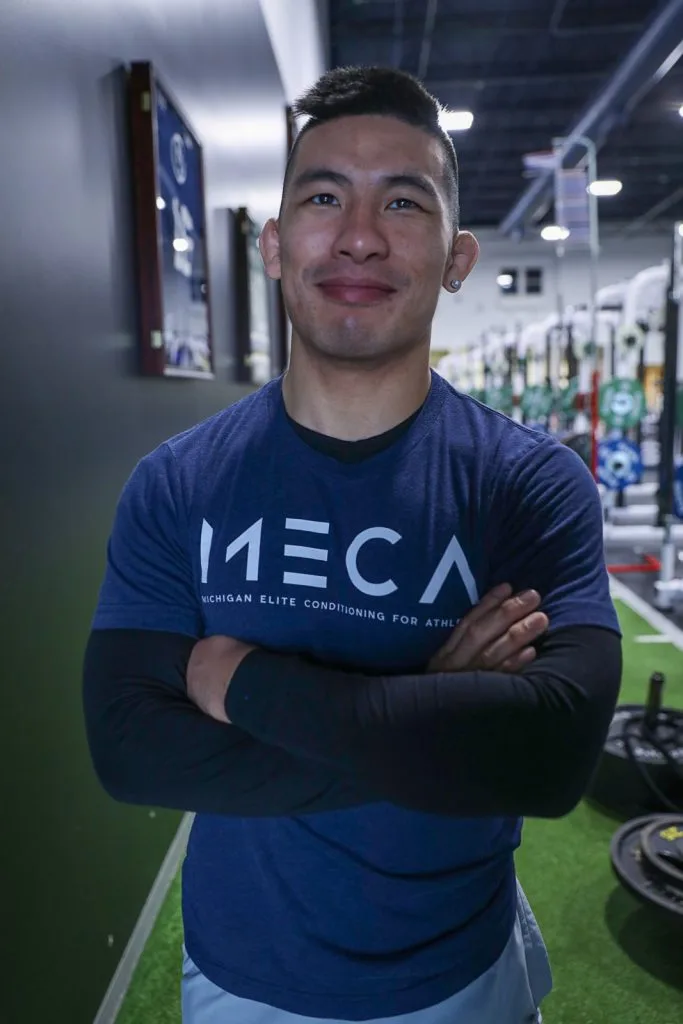 ANTHONY
Assistant Strength Coach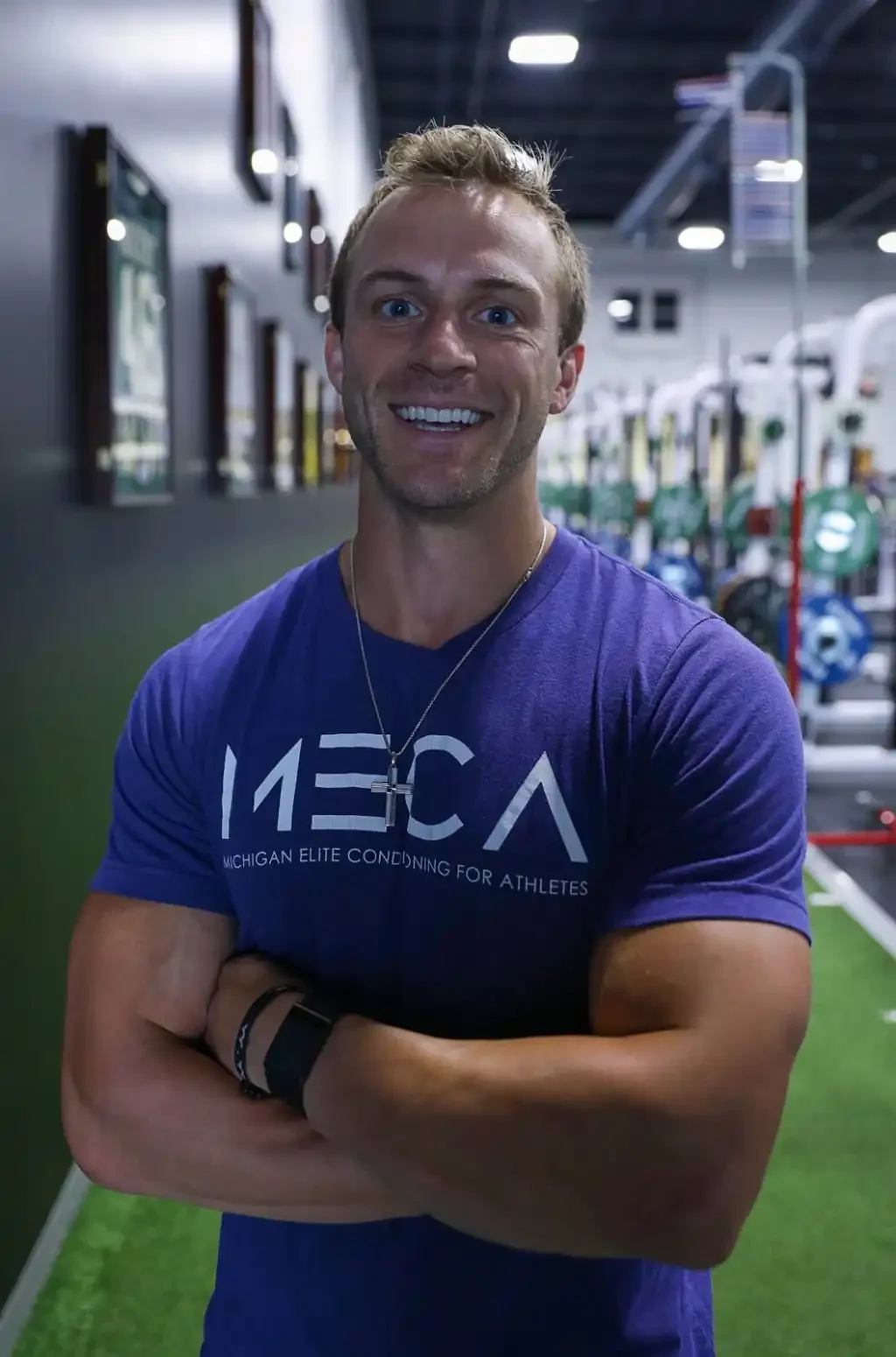 CHRIS
Assistant Strength Coach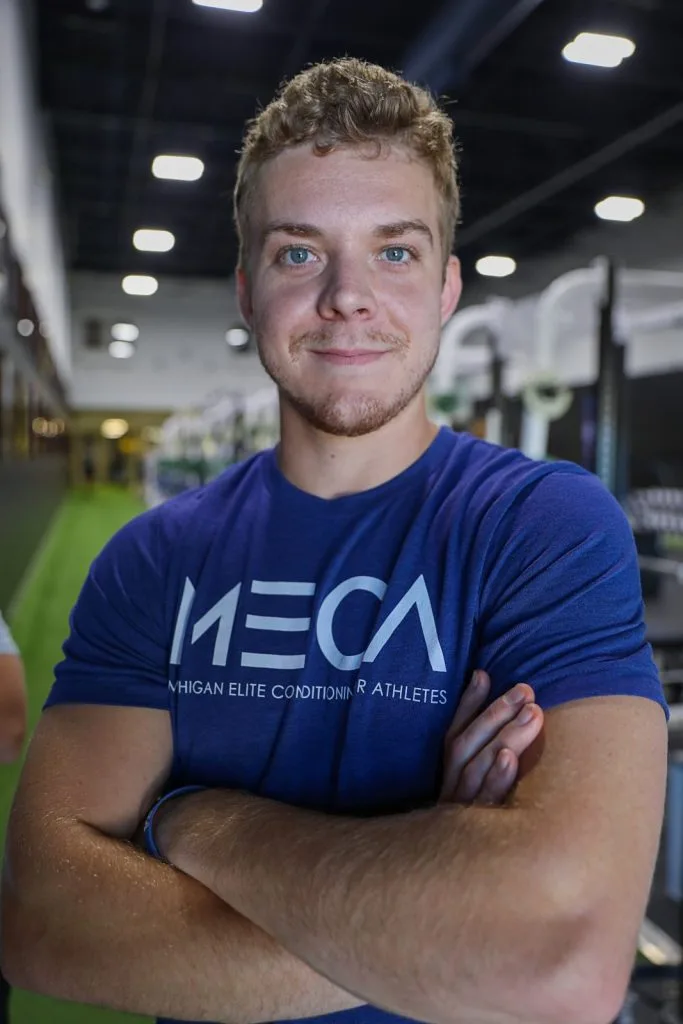 AUSTIN
Assistant Strength Coach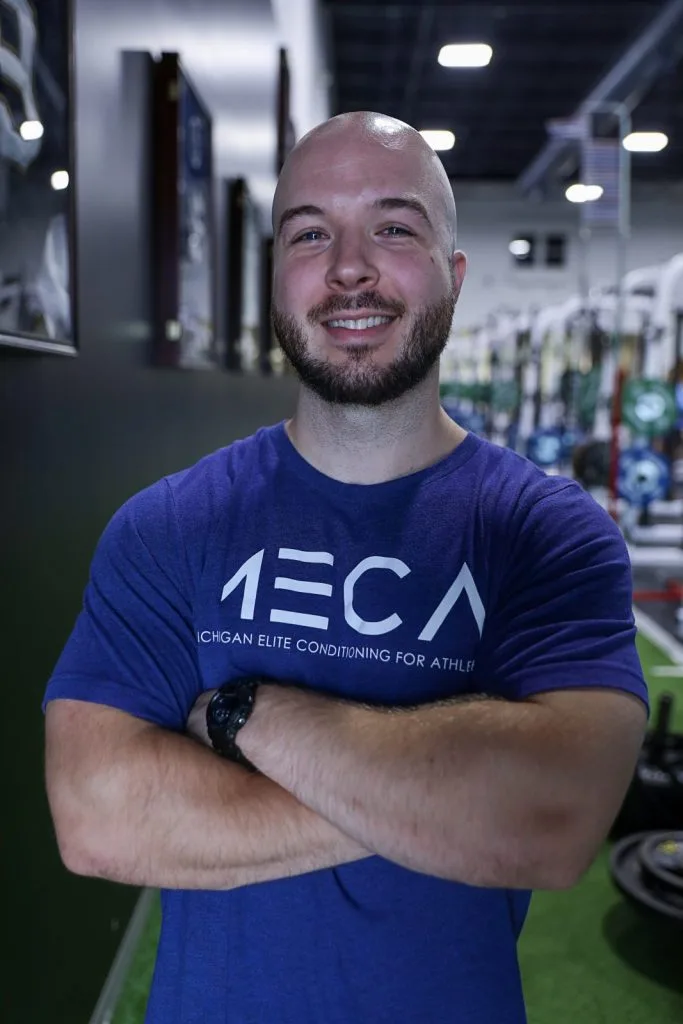 NICK
Assistant Strength Coach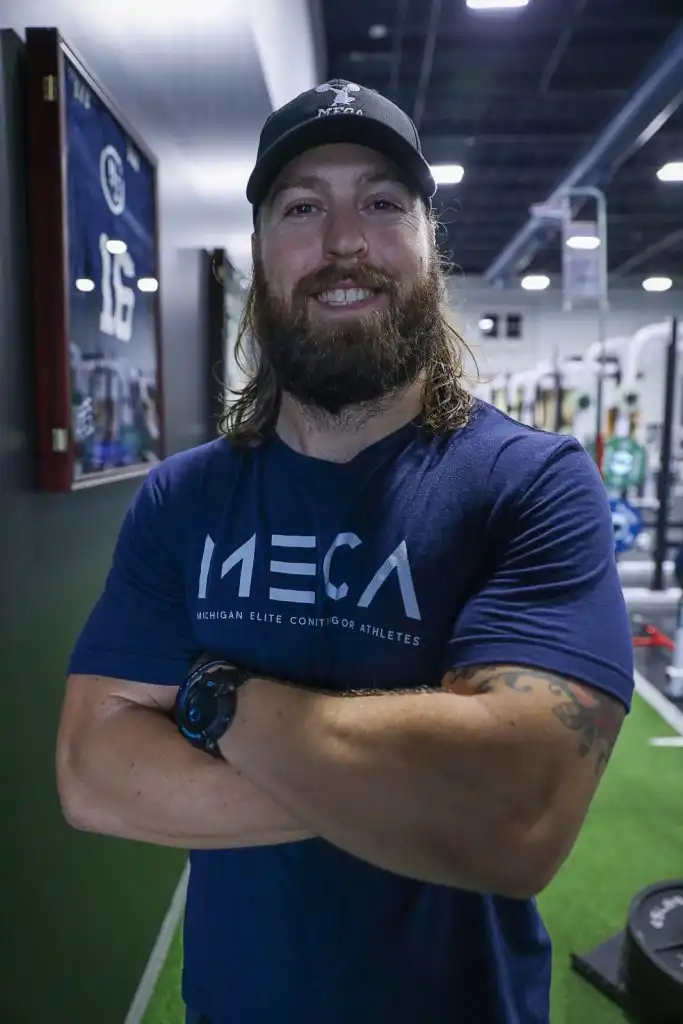 CHIRS
Assistant Strength Coach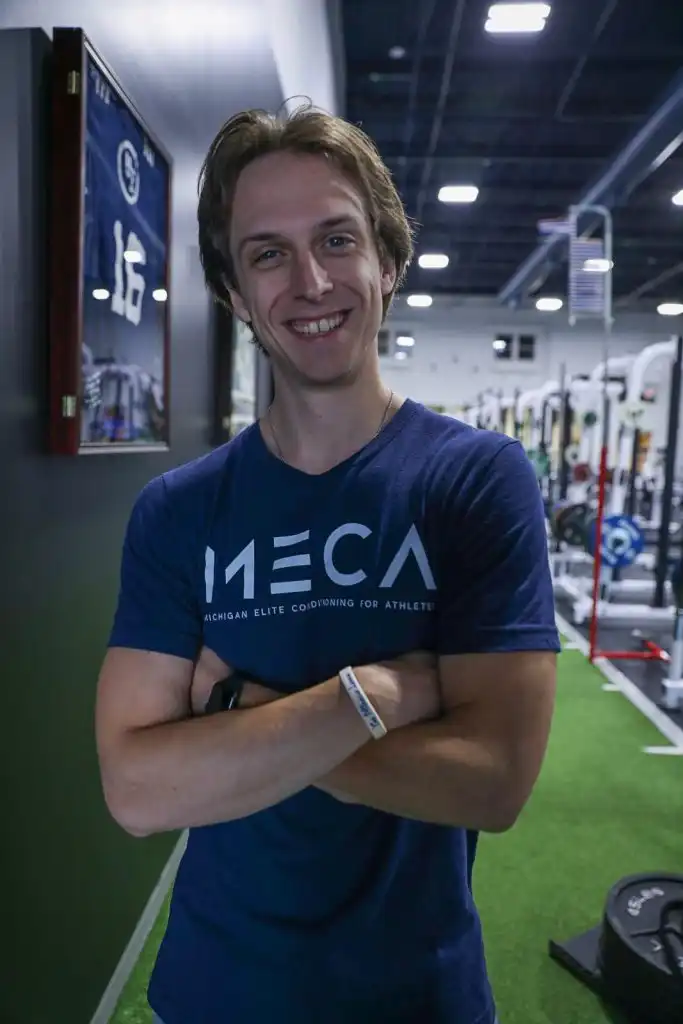 ZAC
Assistant Strength Coach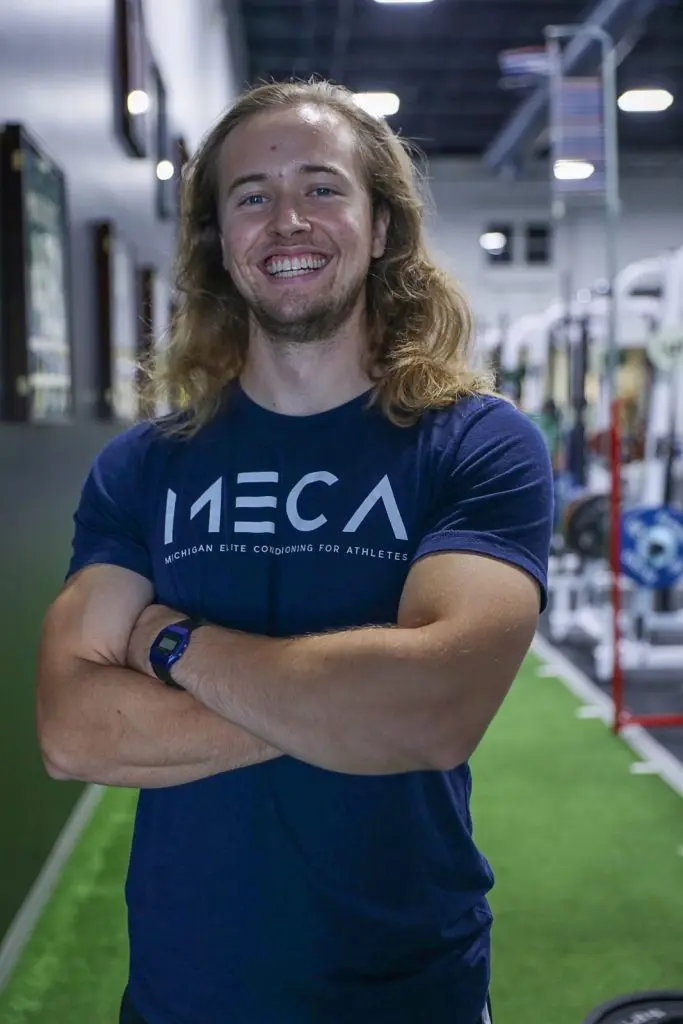 DECLAN
Assistant Strength Coach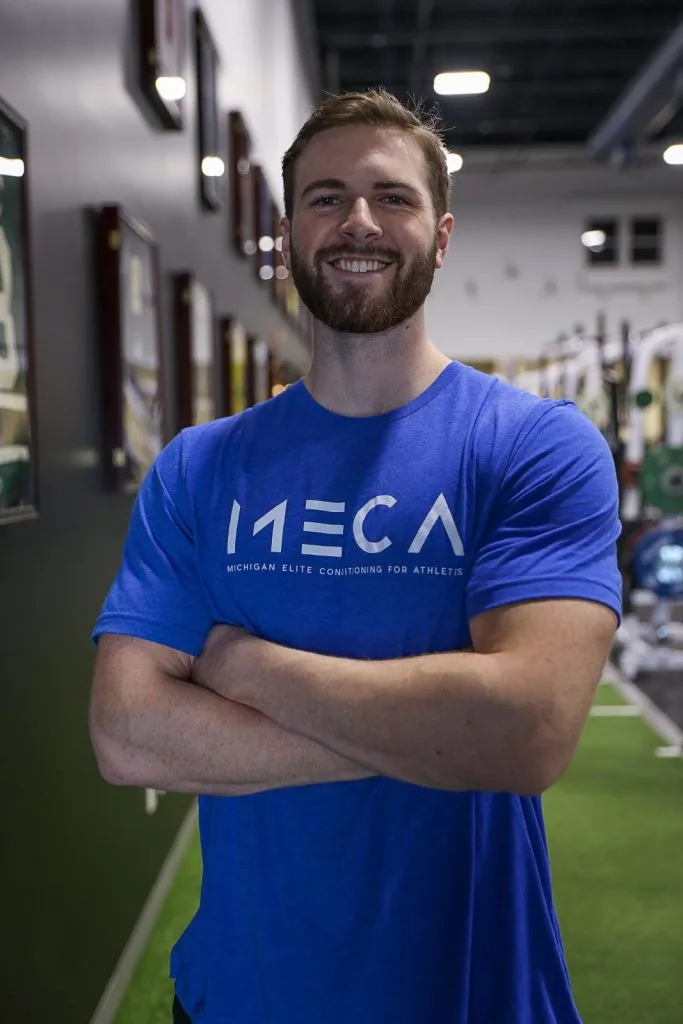 JARED
Assistant Strength Coach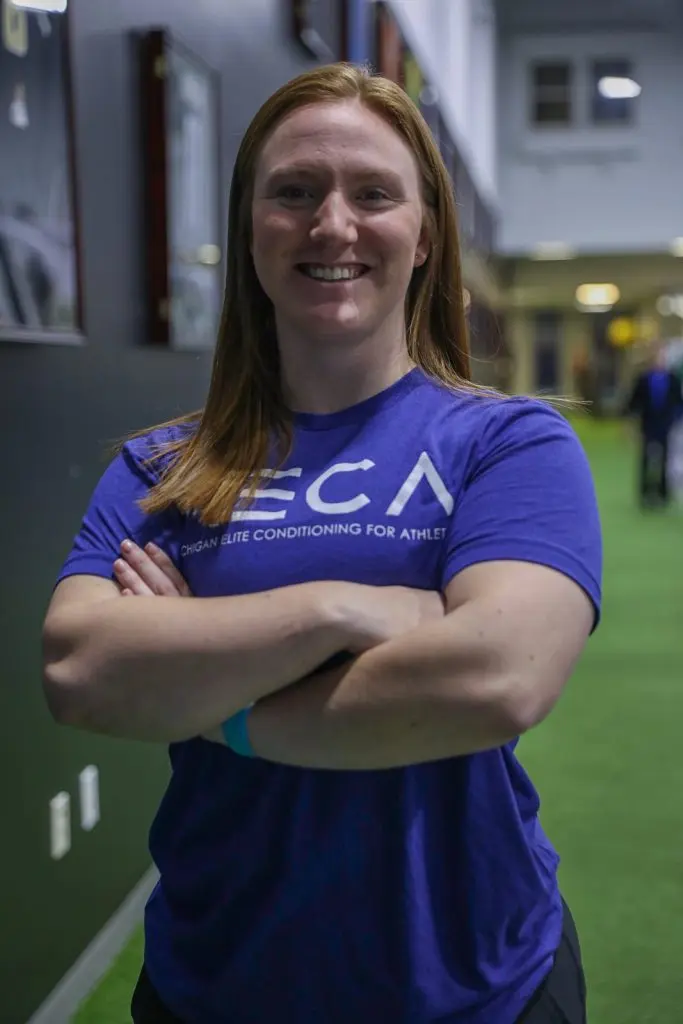 EMILY
Assistant Strength Coach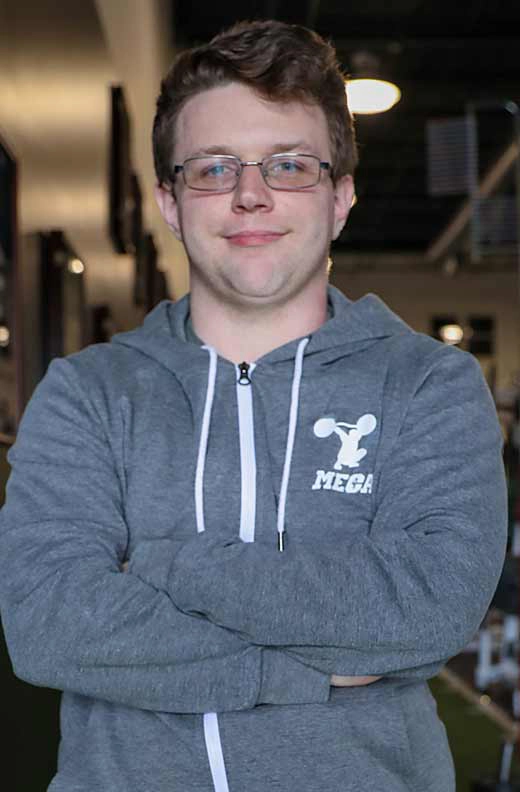 If you have a desire to achieve a stronger, healthier body, our elite trainers will give you the guidance you need to achieve your fitness goals quickly and efficiently.
Frequently Asked Questions
"3 years of results in 3 months" we save you time and help you
get world class results in performance quickly because of our 1 on 1 coaching
and nutrition program that is tailored to you.
Sport Specific, Rehabilitation, Body Composition (Fat Loss and Muscle Gain).
Each Training Session last 45-60 minutes