Superior Football Training
MECA offers superior football training programs for athletes from high school through the professional level.
Our experienced strength coaches have worked with over 250 football players, including more than 40 on the professional level.
With such a wide variety of experience, combined with top-tier education in their field, our personal football trainers know how to take an athlete at any performance level and dramatically improve their game.
Football athletes will benefit from:
Professional strength coaches with more than 20 years of combined experience working with football players
One-on-one personalized coaching that is specific to improving the player's physical abilities
Increased speed and power that is specific to football
Increased strength that transfers directly to the playing field
Improved body composition that will make you faster, leaner, and more resilient to injury
Access to our state-of-the-art facility, with some of the best strength training equipment available in the world
MECA trainers combine their education and experience so that you achieve the maximum results from your training in the shortest possible time. You will enjoy significant improvement from your personally designed training plan that directly impacts your performance on the field.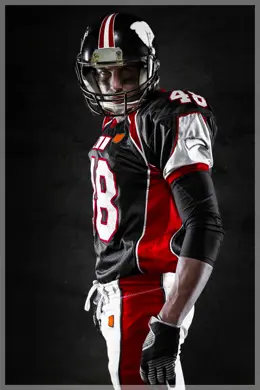 MECA trainers use a scientific approach to strength training that enables us to deliver the best training available where you achieve the fastest results. The greatest benefit is one-on-one training from your personal coach who constantly evaluates your progress and adjusts your training as needed to deliver the best results.
Our professional trainers use the data from multiple evaluations to build a personalized training plan, tailored to meet your specific needs and goals. Your trainer will walk you through each session one-on-one, constantly evaluating and challenging you during every training session.
Boost Your Training with Sports Nutritionist Services
MECA is proud to offer customized football training programs for every level of athlete. As an additional service, we also offer the services of a sports nutritionist. This trained specialist will work alongside your personal football strength coach to add nutritional and supplemental components to your overall training regimen. A nutrition plan tailored especially for your body's unique needs provides the fuel for advanced strength, speed, and endurance gains, as well as aiding your body's natural healing processes. On your next visit to MECA, schedule an appointment to discuss this performance resource.
Hear what our clients have to say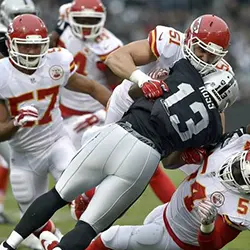 Frank Zombo – Kansas City Chiefs, Super Bowl Champion
"I would not still be in the NFL if it wasn't for training with David at MECA. In 2014, I came in for an evaluation and David showed me what was limiting my speed and power production. In one off-season, I increased my speed and strength more than I had previously done in the last 10 years training in college or the NFL. I increased my bench press by 91 pounds that off-season and was able to rehab an old hamstring injury that slowed me down and caused a lot of pain. Training with Dave and MECA has added more years to my career and I am running faster and playing stronger ever before…I am getting better each year physically and it's due to the continuous workouts and training at MECA."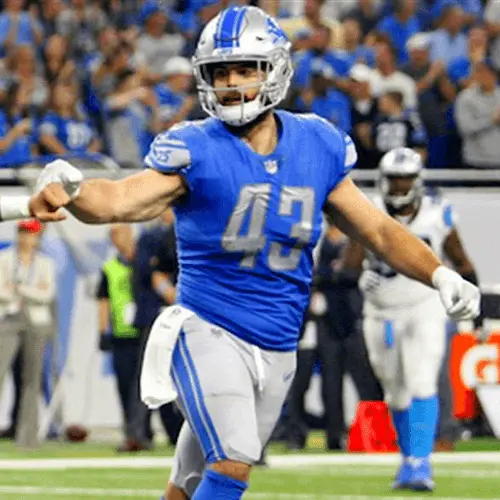 Nick Bellore – Detroit Lions
"Training with Dave has helped make my career in the National Football League. Each year I am amazed how my body continues to get stronger and how good I feel each and every season going into training camp. As an undrafted free agent out of college, I needed to get faster to play in the NFL and Dave has helped me realize my potential and was able to improve my speed in a very short amount of time. Now entering my 7th season now as an NFL veteran I have only missed 2 games in my career and have been one of the most productive players at my position on the field."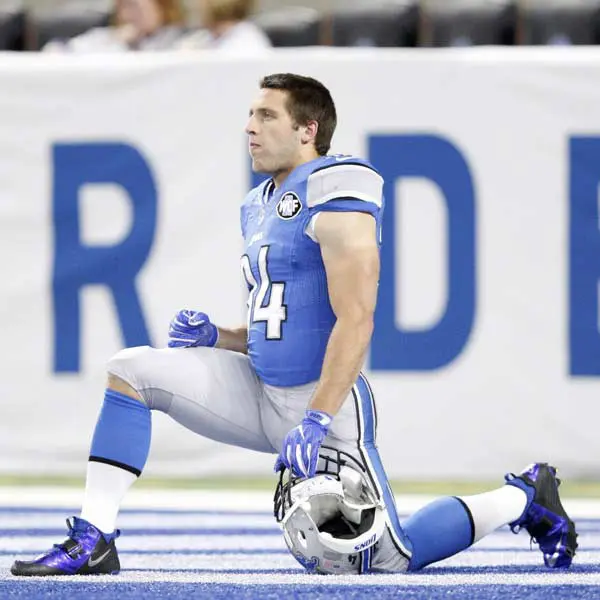 Zach Zenner – Detroit Lions 34
"Coming off a back injury I went to MECA looking to get back into football shape. We accomplished that goal and more through a unique style of 1 on 1 training I had never experienced. After training at MECA my improved body composition, and overall fitness level allowed me to successfully return to the Lions roster."
Are you ready to take your performance to the next level?
Contact us today to schedule an athletic assessment and tour of our facility.