Premium Post-Rehabilitation Training
At MECA, we specialize in working with clients who need rehabilitation services or are just completing rehabilitation therapy and need continued training.
Our excellent post-rehabilitation strength training and physical conditioning can be targeted at just about any area of need.
MECA offers post-rehabilitation training from both acute and chronic injuries for both athletes and non-athletes alike. Many of our current clients are referrals from Doctors, Physical Therapists, and Chiropractors who have sent us their patients for post-rehabilitation exercise to help strengthen areas such as the low back, knees, and shoulder after injury.
We work hand in hand with many of these health and wellness professionals to help our clients return to play in their sport or get back to a point where they can resume everyday activities with more strength and less pain.
We promise to deliver the best training available where you enjoy the quickest results. Your one-on-one training with a personal coach, who constantly evaluates your progress and adjusts your training, will deliver the best results possible while also minimizing your risks for further injury.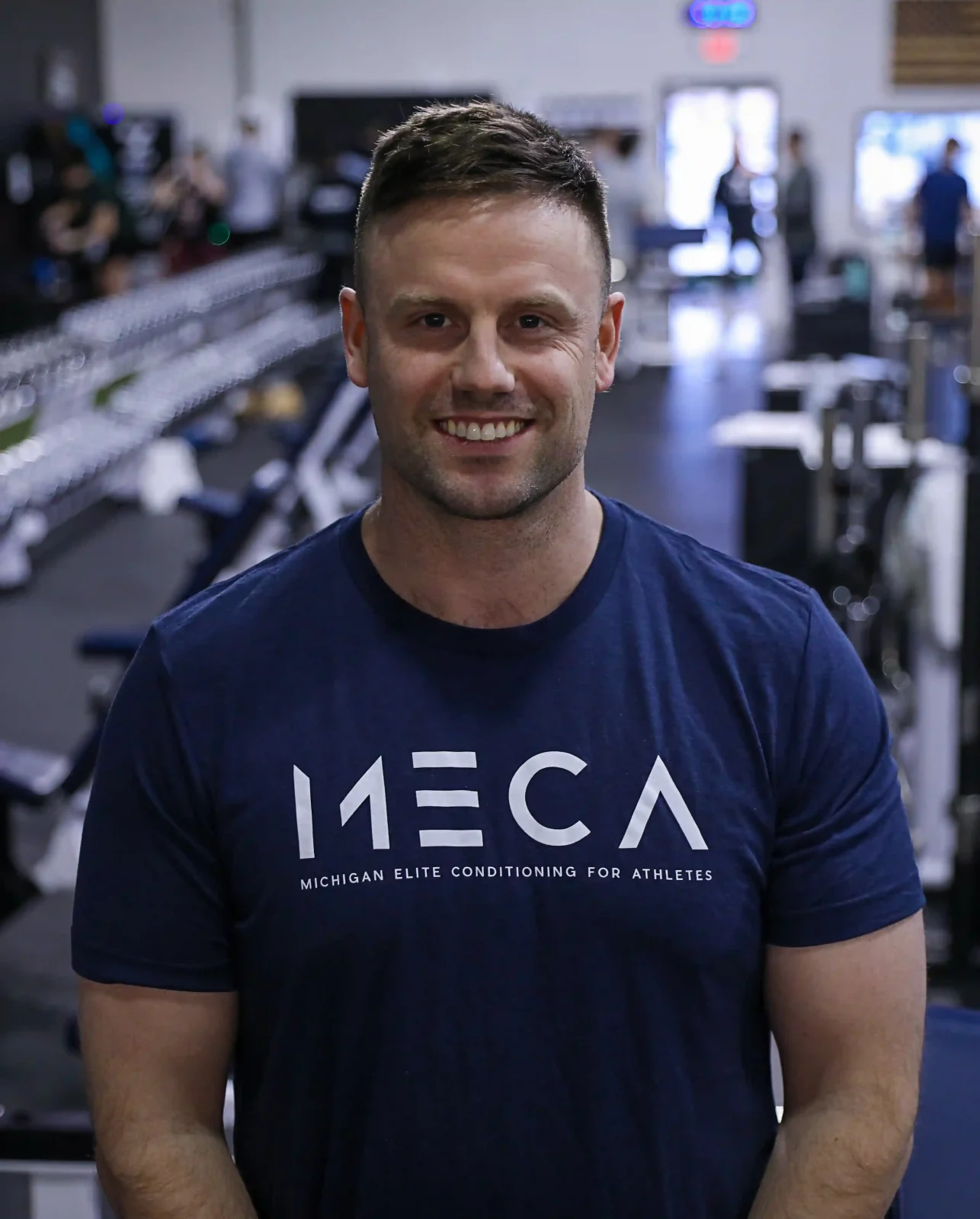 About Our Post-Rehab Trainers
All of our trainers are certified and most have a degree in Physical Education or Exercise Science and are required to take continuing education courses at MECA. We pride ourselves in working to be the most knowledgeable trainers we can possibly be in order to help our clients improve and achieve the results that they want.
Our Post-rehab Trainers Will
Hear What Some of Our Clients Have To Say
"I started training at MECA to address back pain that prevented me from squatting and being as active as I wanted to be. My time flew by and I am thrilled to be able to say that my back pain is gone, I am squatting at my pre-injury weight, and in many other ways, I am even stronger than before! I thoroughly enjoyed working with Liz throughout my recovery; she continued to keep the program challenging and was able to adjust to meet what I was capable of each session. I also really appreciated that even when Dave is working with a client, he sees everything that happens on the floor; his commitment to helping his clients and trainers grow and perform every move safely is evident. My experience with MECA far exceeded all of my expectations and I would recommend them to anyone."
Zach Zenner – Detroit Lions #34
"Coming off a back injury I went to MECA looking to get back into football shape. We accomplished that goal and more through a unique style of 1 on 1 training I had never experienced. After training at MECA my improved body composition and overall fitness level allowed me to successfully return to the Lions roster."
Are you ready to take your performance to the next level?
Contact us today to schedule an athletic assessment and tour of our facility.