Head Strength & Conditioning Coach Michigan Elite Conditioning for Athletes Concordia University Ann Arbor Guyana Women's National Football Team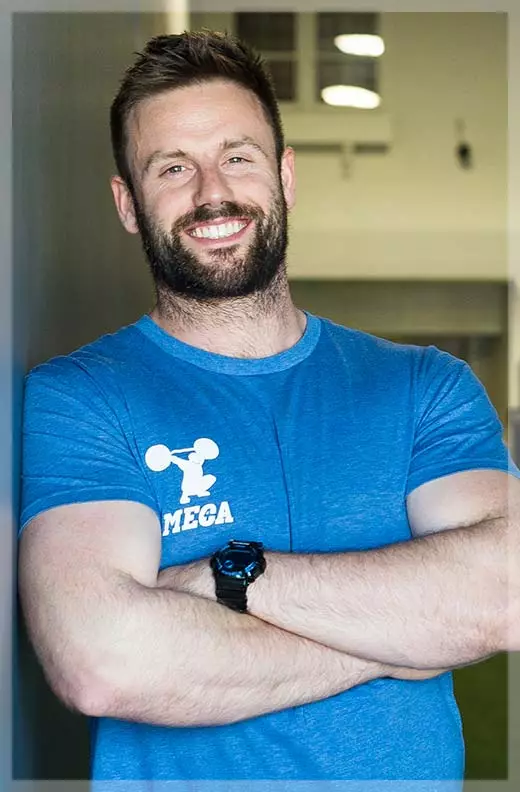 David Lawrence is one of the top strength and conditioning coaches in the United States. 
He has trained hundreds of athletes in more than twenty sports and is currently the Head Strength Coach at Concordia University and has been hired as the National Team Conditioning coach for Guyana Women's Football Federation.  He does this all while training and running MECA, the premiere personal training and sports performance facility in Michigan.
"I created MECA to be a place where athletes who really wanted to reach their potential would have the opportunity to get hands on coaching that would ensure results."
Athletes and general fitness clients that train with MECA get more results in 3 months than they usually have achieved in the last 3-5 years training on their own or with another coach or training program.  Lawrence has been featured in national magazines, such as Bigger Faster Stronger, and spoken at seminars on sport performance and business management.  The unique approach that Lawrence and the staff at MECA use will ensure you make progress as fast as possible.
Here are a few of Davids Clients
Nick Bellore – Detroit Lions
"Training with Dave has helped make my career in the National Football League. Each year I am amazed how my body continues to get stronger and how good I feel each and every season going into training camp. As an undrafted free agent out of college, I needed to get faster to play in the NFL and Dave has helped me realize my potential and was able to improve my speed in a very short amount of time. Now entering my 7th season now as an NFL veteran I have only missed 2 games in my career and have been one of the most productive players at my position on the field."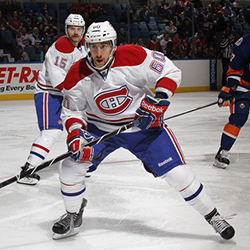 Aaron Palushaj – Philadelphia Flyers
"Over the past 7 years I've worked with some of the best strength coaches in the world and Coach Lawrence is at the top. I have never had better results than I have had with him. In one off-season he was able to completely overhaul my body. I have never been faster on the ice than after the off season training with him."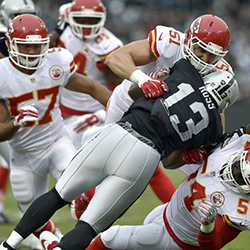 Frank Zombo – Kansas City Chiefs, 7 year NFL veteran and Super Bowl Champion
"I would not still be in the NFL if it wasn't for training with David at MECA." In 2014, I came in for an evaluation and David showed me what was limiting my speed and power production. In one off-season, I increased my speed and strength more than I had previously done in the last 10 years training in college or the NFL. I increased my bench press by 91 pounds that off-season and was able to rehab an old hamstring injury that slowed me down and caused a lot of pain. Training with Dave and MECA has added more years to my career and I am running faster and playing stronger ever before. Headed into my 8th year NFL, I am getting better each year physical and it's due to the continuous workouts and training at MECA."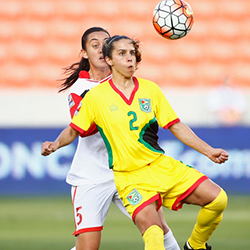 Alison Heydorn – Guyana Women's National Soccer Team
"Training with Coach Lawrence dramatically improved my speed and shot. I had a nagging hamstring injury that was preventing me from playing in the Olympic qualifying tournaments. After training with David for 12 weeks, my hamstring was stronger and I had no more issues. I went on to have the best campaign of my career leading our national team in Goals and being voted National Player of the Year"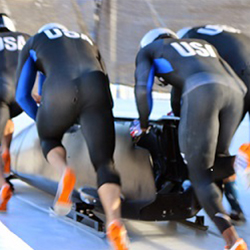 Adam Fenton – United States Bobsled Team
"Coach Lawrence completely overhauled my body. Before training with him I was out of shape and lacked speed. After 10 week, I dropped my body fat from 24.2 percent to 12.1 and my speed and power dramatically increase. As a result of training with him, I was one of the youngest athletes to make the United States bobsled team."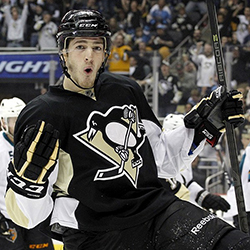 Jayson Megna – Pittsburgh Penguins
"Training with David Lawrence changed my career. After my first off-season with him, I was much faster and stronger on the ice and my improved performance helped me receive a college scholarship. After my second year training with him I was drafted in the NHL and have gone on to play more than 100 games in the show."
Mark Rodrigues – Head Coach Guyana National Soccer Team
"David was at his best in helping us to prepare with limited resources and time. We were had our most successful campaign in our nations history and David was a key contributor in getting our girls fit and ready to play. Our key wins were over Guatemala and Jamaica in the Olympic Qualifying Championships where we were down in both games and had to score late goals to come back and win. This is a testament to how fit the girls where in big matches."


---
Lonnie Pries – Head Football Coach Concordia University (2016 Coach of the Year)
"Coach Lawrence helped our team improve on the football field in a number of ways. The overall strength and physical endurance have improved greatly over the last couple of years thanks in large part to David's efforts. Another, less obvious, effect he has had on our program is in the overall culture of the program. He has come alongside our coaching staff and our attempts to change our culture into a more dedicated, passionate, and winning culture, which has started to take hold."


---
Tyler Shelast – Head Strength Coach Michigan Tech Hockey
"Coach Lawrence has without a doubt helped me to be a better strength coach. For the last 3 years I have visited him at his gym been able to learn from him and see some of the unbelievable results he has gotten with his athletes. He has really helped me improve my program design for my athletes at Michigan Tech which has helped us become physically stronger and faster on the ice and ultimately win more games."


---
Taylor Johnson – Asst. Coach San Francisco 49ers
"Working with Dave for the past year has been one of the best decisions I've made. He is one of the most knowledgeable physical preparation coaches around. His programs have helped me to recondition my body coming back from numerous sports related surgeries. I'm much leaner and stronger than I have been in a long time and am moving and feeling better."


---
Malcolm Gwilliam – Professional and Olympic Strength Coach, IBFF Pro Bodybuilder
"The fitness industry is filled with dime a dozen personal trainers and in between jobbers trying to make a quick buck off the latest gimmicks and trends. When it comes to results, there is one coach that stands out from the rest. Dave Lawrence and his team at MECA have separated themselves from the pack as the go to results based training facility for Olympic, professional and amateur athletes, and the like. Without a doubt, he is one of the leading coaches in the United States and anyone who is eager to take their training to the next level should seek his guidance."


---
Jeff Kong – Owner Tri-Covery Massage and Flexibility
"I have been around a lot of trainers and coaches and none can compare to the thoroughness and results center practice that Dave and his staff take towards their clients. They are simply the best."
To elevate the level of sports performance and wellness in the State of Michigan by providing superior personal training and coaching.
Above is our mission statement. While we do feel it perfectly describes our goal, one sentence cannot fully explain what a company is truly striving to achieve. This will provide you with a more in-depth look at why we consider our personal training superior and how we leverage this to elevate results beyond the other options out there in the fitness industry.
Are you ready to take your performance to the next level?
Contact us today to schedule an athletic assessment and tour of our facility.