Elite Women's Soccer Training
At MECA, our women's soccer training programs are designed for middle school through college players who seek to improve every facet of their health, stamina, strength, agility, and confidence.
At MECA, we have had tremendous success training female soccer players at every level.
Our Head Strength Coach & Founder David Lawrence has been a strength and performance coach on the international level, with the Guyana's Women's National Team. He and his staff have worked with female soccer players from overseas professional to college through high school and middle school.
MECA specializes in dramatically decreasing the risk of knee injuries in women's soccer players, while at the same time increasing their power and their ability to accelerate, decelerate, and change direction on the field of play. In Metro Detroit, MECA has become the go-to post rehabilitation training facility for physiotherapists and doctors to send their athletes after physical therapy is completed. We serve as a bridge from physical therapy to performance on the field of play.
MECA professional strength coaches have experience training national female soccer teams and have worked personally with over 75 female soccer players, all individually. Individualized training programs include:
Screening for risks of knee and other soccer-related injuries
Specific training to decrease incidents of knee injuries
Nutrition plans customized to the individual player
Increase speed, acceleration, agility for directional changes
Improved strength on the ball, shot power, and accuracy
Improved confidence in your game abilities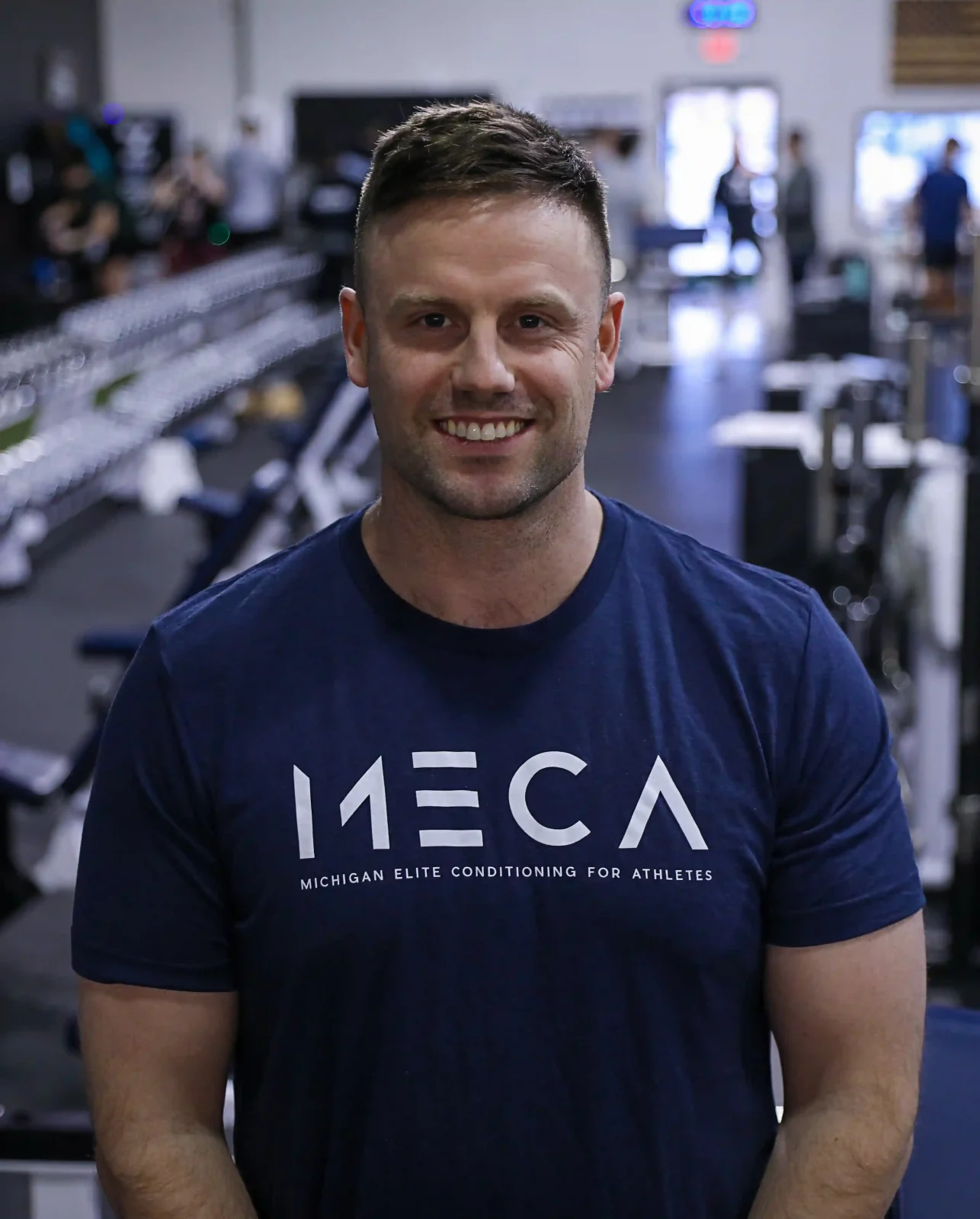 Proven Women's Soccer Training Process
Every athlete is different. Female athletes develop and train differently than male athletes, and deserve a female-oriented training regimen that focuses on their body and growth style at every stage of development. MECA strength coaches use a proprietary evaluation and training process to design a program that is tailored to your specific needs.
Hear what our soccer training clients have to say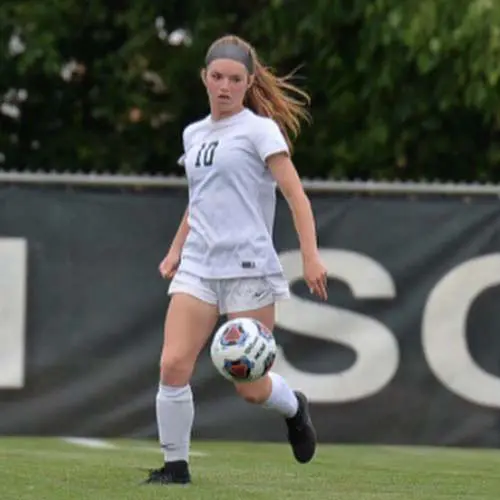 "Training at MECA has been one the best decisions I have made for my soccer career. It's allowed me to prepare for the next level by immensely increasing my speed and giving me strength on the ball. Also it made me aware of nutrition and its impact on my performance. MECA gave me confidence on and off the field."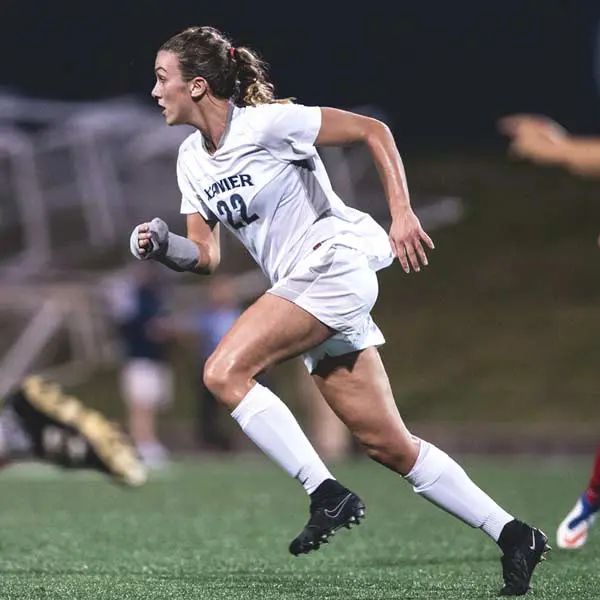 Syndney Schembri, Xavier Women's Soccer, #22
"MECA helped me close the gap between high school and college soccer. I came into my sophomore, and especially my freshman year, stronger, faster and with more confidence than ever before. They helped me push past my limits and grow as a player and a person. The staff are not only in my life as mentors, but also as friends!"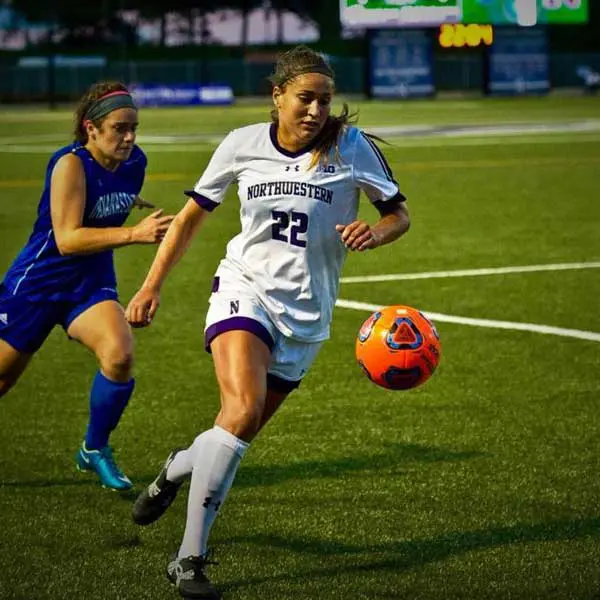 Brenna Lovera, Boavista FC
"I lost 8 % body fat. I gained 8 1/2 inches in my vertical which is wild. I gained 11 pounds of muscle which is big, I was thick because I lost 14 pounds of fat. For most gyms you go in and they're just like, Oh, well, your quads are weak and you know your form is not great. It's just very general and it's less one on one. They're not like, 'this is exactly how you do an exercise' kind of thing. At MECA as an athlete I had the ability to grow physically, mentally, functionally and increase my mobility. These are all key parts of what you have to do to perform, to play consistently at a high level and do your job well and it's everything I've gained here"
Enhance Your Training with our Sports Nutritionist
Women athletes train differently than men, and their bodies need specific nutrients in order to reach their maximum potential. MECA offers the specialized services of an on-staff sports nutritionist who provides dietary evaluation and nutritional guidance to help you reach your performance goals. In collaboration with your strength and performance coach, our sports nutritionist works to formulate a tailored nutrition and supplement plan that meets your needs for endurance, strength, speed, and overall wellness. Ask us how our sports nutritionist can add a new dimension to your training regimen at MECA.
Are You Ready to Take Your Sports Performance to the Next Level?
Contact us today to schedule a women's soccer athletic assessment and tour our facility.