If you have a desire to achieve a stronger, healthier body, our elite trainers will give you the guidance you need to achieve your fitness goals quickly and efficiently.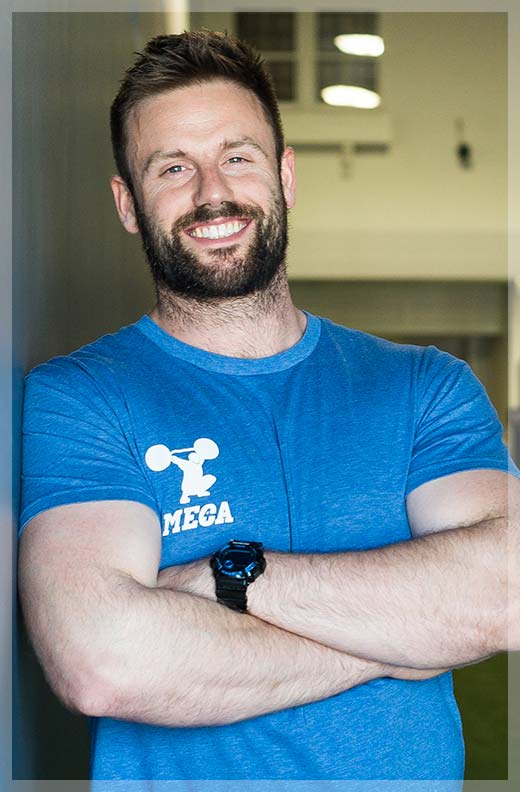 DAVID LAWRENCE, Head Strength Coach
David is one of the premier and most widely recognized strength and conditioning coaches in the United States. He has personally trained literally hundreds of professional athletes in over 40 sports, including Nick Bellore of the Detroit Lions, Aaron Palushaj of the Philadelphia Flyers, and Super Bowl Champions Frank Zombo of the Kansas City Chiefs and Haloti Ngata of the Philadelphia Eagles. David's passion and hands-on coaching ensures results, David sets the bar and brings that drive to the team at MECA, the premiere personal training and sports performance facility in Michigan.
Founder of Michigan Elite Conditioning for Athletes (MECA)
Former Head Strength and Conditioning Coach, Concordia University Ann Arbor
National Team Conditioning Coach, Guyana Women's National Football Team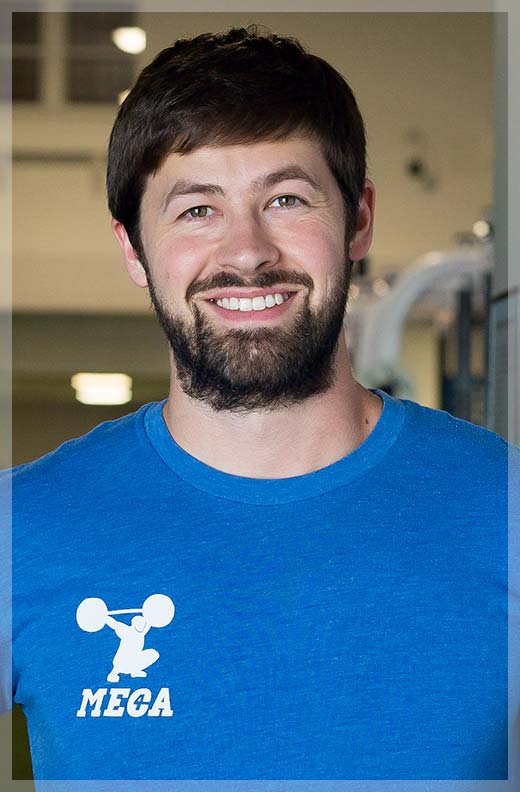 MATT, Assistant Strength Coach
Matt has known MECA founder David Lawrence most of his life, growing up with him in Kalamazoo, Michigan. While Matt earned a degree in Accounting, it wasn't until after college would he find his passion in training. Matt truly enjoys making a difference in his client's life, likely that's why Matt's clients continue to train with him month after month and year after year. Matt is detail oriented and is always making sure that his clients are getting the most out of each rep in each set.
Bachelor's Degree in Accountancy with a Minor in General Business.
Poliquin program design certified
MECA trainer since 2015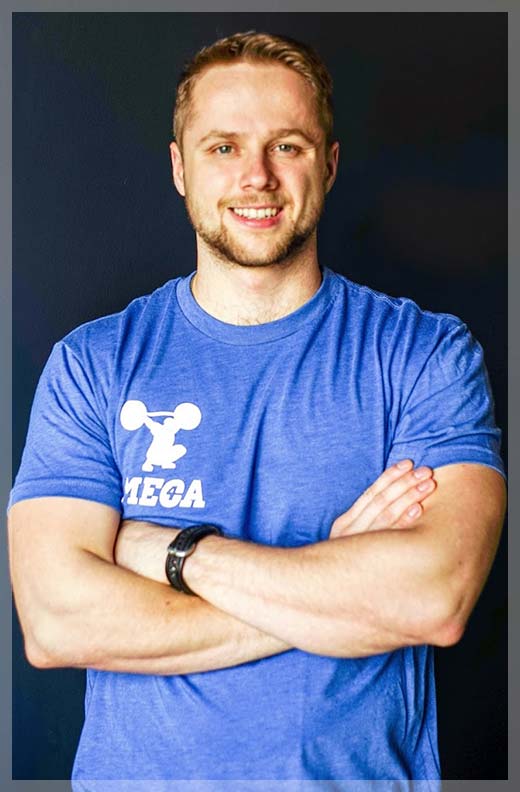 JARED, Assistant Strength Coach
Because he has experienced both inactive and active periods in his life, including track, football, baseball, and boxing, Jared can relate to a wide range of clientele. He can make a workout challenging and fun at the same time, which is helpful for those clients who may approach working with a personal trainer with some apprehension because of weight or other matters. Jared's goal is to encourage clients toward a healthy lifestyle, beginning from where they are right now.
Assistant Strength Coach at MECA
Certified Poliquin Level I Personal Trainer
Holds a Bachelor of Science in Sports Performance and Fitness Entrepreneurship
Kilo ASPD level 1 & Kilo ASPD level 2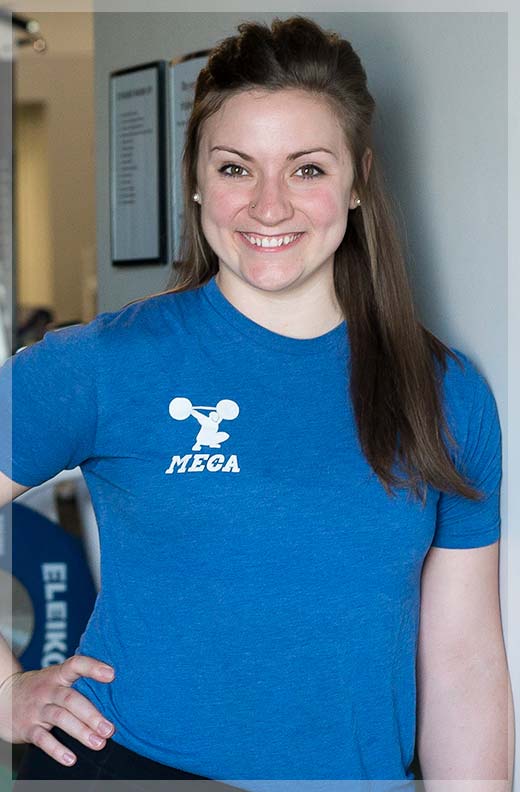 LIZ, Assistant Strength Coach
As one of 12 children in her family, Liz knows all about teamwork and competition. However, it was only after initially pursuing a degree in business that she discovered a passion for fitness and strength training. Athletes, those recovering from an injury, or clients seeking weight loss and better health, all MECA clients receive a personalized training program tailored to fit their unique needs. That personalization is what impressed Liz as an intern, and cinched her decision to pursue a career as a personal trainer.
Strength Trainer at MECA
Served as a MECA intern
Holds a Bachelor of Science in Sports Performance
Experienced basketball and volleyball coach
CSCS
USA weightlifting level 1
Kilo APD level 1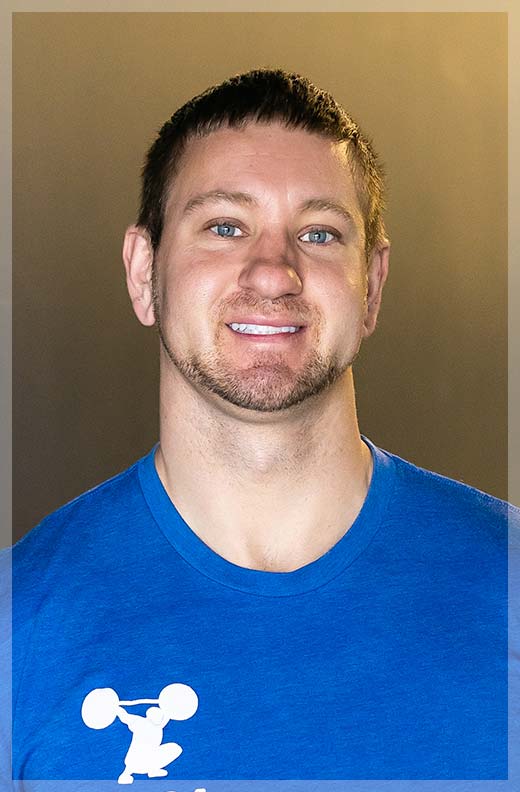 JOHN, Assistant Strength Coach
The importance of weight training was ingrained early on in John's high school athletic career. Every coach said he needed to get bigger and stronger to play in college. John took every weight training and conditioning class offered by his high school, including an independent study in Strength and Conditioning. John has since graduated and added 100lbs to his frame. He has obtained his Bachelor's and Master's Degree from Central Michigan University. John used his education early on to improve the Central Michigan Men's Volleyball Program and has worked with many high schools, colleges, and professional athletes since. John has been a strength coach for Central Michigan University, Northwood University, and the Saginaw Spirit Hockey Club. He has also coached high school and AAU Volleyball at high levels. John's dedication to his client's success is paramount to his coaching success.
Intern and Graduate Assistant for Central Michigan Strength and Conditioning
Taught Weight Training and Conditioning for Central Michigan University
Assistant Strength Coach for Northwood University
Powerlifting Team Coach for Northwood University
Head Strength Coach Saginaw Spirit Hockey Club
Director of Personal Training for Mountain Town Fitness
Holds a Bachelor's Degree and Master's Degree from Central Michigan University
CSCS*D
USAW Level 1
TYCE, Assistant Strength Coach
Tyce joins MECA with a diverse resume, after more than ten years in health, fitness, and the sports performance industry. From NFL strength and conditioning to corporate wellness consulting; Tyce's passion to motivate, encourage, and serve others as they pursue their true potential shows in his approach and energy. He enjoys helping individuals mentally and physically reach new levels of personal growth.
Tyce found MECA through a continual pursuit of improvement, personally and professionally. He sees the process and intentional progression of the weight room to be a great analogy for life. He believes work ethic, discipline, and a growth mindset are key to continual, optimal improvement. As a strength and conditioning coach he has been able to focus his efforts and passion, to better serve others. His personal journey for functional hypertrophy and strength continues to fuel his desire to grow and embrace the process he coaches others through.
He enjoys motivating, challenging, and encouraging others, while best serving them according to their needs & goals.
Central Michigan University, Bachelors of Science in Health Fitness & Cardiovascular Rehabilitative Care
National Strength & Conditioning CPT
Myers Briggs Type Indicator – CPT
JACK, Assistant Strength Coach
Jack was hired on as an assistant strength coach after a summer internship with us. He is currently finishing up the final semesters of a bachelor's degree in Exercise Science from Grand Valley State University, and is eager to continue learning and acquiring certifications after college.
His fascination with strength training started during his internship, when our trainers helped him rehab his ACL. It was then that he discovered the power that strength training has to transform people physically and psychologically.
During his internship, Jack had the opportunity to see just how personal the training at MECA really is. From the initial assessment and program design, to the training and nutrition, everything at MECA is catered to the individual. It's the one-on-one connection between coach and trainee that inspires him the most every day.
Jack understands that people's family and professional lives are busy, and his favorite part of being a coach is getting to work with his clients to overcome the complexity of their daily lives and reach their goals.
Jack enjoys working with athletes and general population clients alike. As long as they have serious goals to achieve, he's ready to help them get there.
If you're looking for a coach with passion, energy, and a hunger to create lasting change in the lives of his clients, then Jack's the coach for you.
ZACH, Assistant Strength Coach
Zach's views the importance of working out and caring about yourself is to become better everyday and strive to become the best version of yourself day in and day out. From wrestling at the high school level, to wrestling at an NCAA level, Zach understands hard work, and the path to success hard work leads one to.
Zach started out lifting as a freshman wrestler in high school to become stronger and to compete as a varsity athlete in his freshman year at Grand Blanc High School. It took hard work and determination but Zach earned his way to get an offer to wrestle at the division 3 NCAA level at Adrian College, something he has always dreamed of.
Zach earned a bachelor degree in Exercise of Science from Adrian College, and has used this to follow his love and interest to become better inside and out. When training with Zach, you will find an individual who is determined to get the best results possible, while falling in love with the process of getting better everyday.
Bachelors of Science – Exercise Science
ANTHONY, Assistant Strength Coach
Anthony Stewart started coaching in 2014 for Camden County High School Varsity wrestling where he helped lead the team to 7 back to back state championships in the largest classification.
His experience coaching outside the weight room has given him experience taking good athletes and making them champions.
Anthony was trained by David Lawrence for 5 months during which time he had an incredible weight loss transformation.
He saw first hand what kind of results MECA had to offer. He combines his first hand experience with his coaching experience outside the weight room to get life changing results.
"My favorite part about being a coach is it's more than getting people stronger, it's changing people's lives."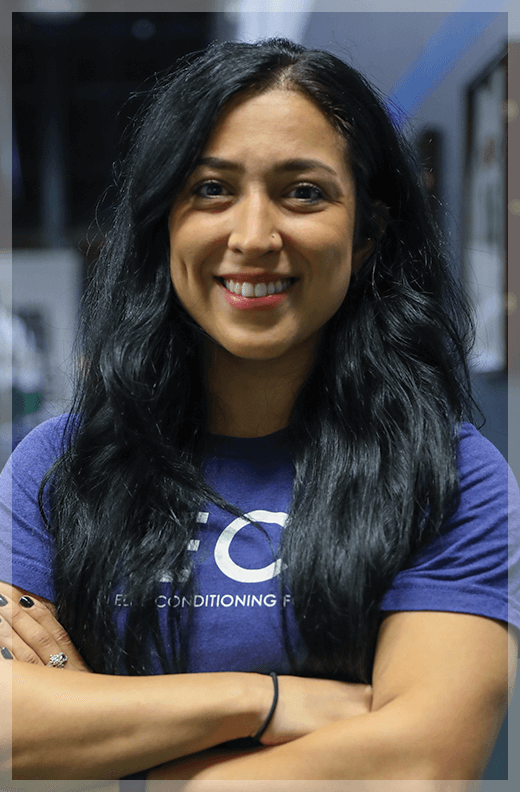 RAQUEL, Assistant Strength Coach
Volleyball has always been a passion for Raquel. She played all throughout high school and played a year at Calvin University. While still in school she continued to get involved with coaching. Raquel coached for 4 years with competitive volleyball athletes, and was the former freshman coach at Farmington High school.
After completing her Associates of Applied Science, she began her career at Henry Ford Health System as a pediatric medical assistant. Raquel understands that the medical field and being a personal trainer has the outcome of helping people be healthy and the best version of themselves. Being in the gym is her passion and seeing how putting in the hard work can produce amazing results. Raquel is hungry for more knowledge on strength training and can't wait to get to work!
KATY, Sports Nutritionist
Katy started with MECA as an intern after graduating from Central Michigan University with a Bachelor's Degree in Exercise Science. Katy found her passion for exercise and nutrition when she was offered a position as a Sports Nutrition Intern for CMU Athletics. Katy worked with CMU's Football and Women's Soccer Teams and quickly learned how lost some people are when it comes to nutrition. Being a lifelong soccer player, Katy was able to relate to athletes and help them work nutrition and lifestyle changes into their busy schedules. From there, she wanted to help educate not only athletes, but all kinds of people to help improve general quality of life.
Bachelor's Degree in Exercise Science – Kinesiology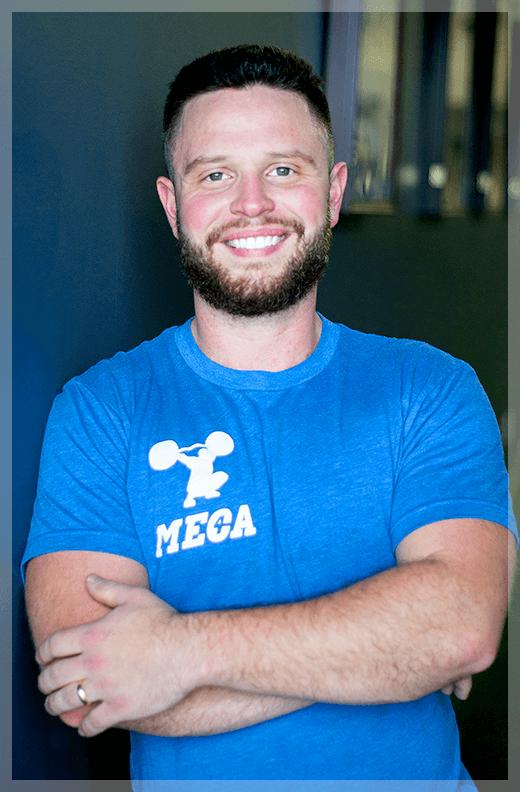 Logan joins the MECA team bringing almost 5 years of Olympic weightlifting and Crossfit coaching experience. He also brings just as many years of experience in gym management. After a recent endeavor in a corporate senior living setting, Logan sought out opportunities to get back into a position he was passionate about in the fitness industry, helping others reach their fitness goals. Logan adds to the company's already stellar culture and reputation with his top-notch customer service and servant leadership. Logan holds a bachelor's degree in Business Administration, with a focus on Management.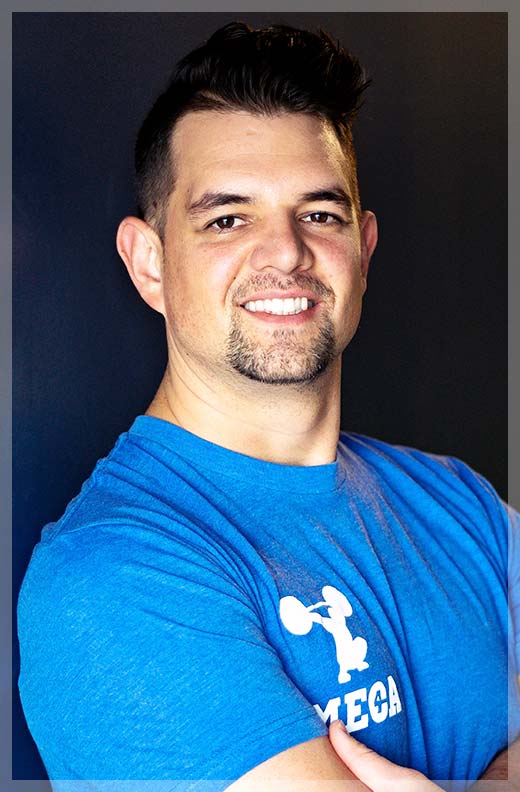 Since MECA started in 2012, the business has done nothing but grow and at an impressive pace. The business eventually grew to a point where it would need an "Operator" and that is where Mike comes in. Mike comes to MECA with 14 years of experience in management with 9 of them being multi-unit management. Mike had previously started as an entry level employee at his former job and climbed the corporate ladder quickly and at a young age. Mike played a lead role in developing processes and procedures for his former company and brings that and many other skills to the MECA team. Mike has a servant's heart and loves to help both clients and trainers with whatever their needs may be.
To elevate the level of sports performance and wellness in the State of Michigan by providing superior personal training and coaching.
Above is our mission statement. While we do feel it perfectly describes our goal, one sentence cannot fully explain what a company is truly striving to achieve. This will provide you with a more in-depth look at why we consider our personal training superior and how we leverage this to elevate results beyond the other options out there in the fitness industry.
Are you ready to take your performance to the next level?
Contact us today to schedule an athletic assessment and tour of our facility.