Transform Your Fitness with the Best Personal Trainers in Chicago
1 on 1 Personalized Training for Optimal Results
We offer top-notch personal training services in Chicago to help you achieve unparalleled athletic performance and fitness goals.
Book a call now to receive a fitness assessment!
Faster Results, With A Science-Based Approach​
Personal Training Services in Chicago
At MECA, Our professional, elite Chicago personal trainers know how to bring out the best in you. Your individually designed program will be geared to improve your fitness level, overall health, and athletic performance.
Every custom program is designed around our proven process for developing greater strength and performance in less time.
Our Proven Personal Training Process - Better Results in Less Time
Our fitness trainers in Chicago design personalized workout programs tailored to your unique goals and preferences.
Whether you're a beginner or an experienced athlete, we have the perfect fitness plan for you.
Initial Consultation and Assessment
During your initial consultation, we'll provide a comprehensive explanation of our services and their specific benefits for you. This includes a BioSignature assessment, a 14-site body fat test that offers insights into your hormonal profile and nutritional starting point.
Following the consultation, we conduct a meticulous upper and lower body assessment, alongside length tension testing, to gain a thorough understanding of your physical strengths and weaknesses. This in-depth evaluation sets the foundation for your personalized fitness journey.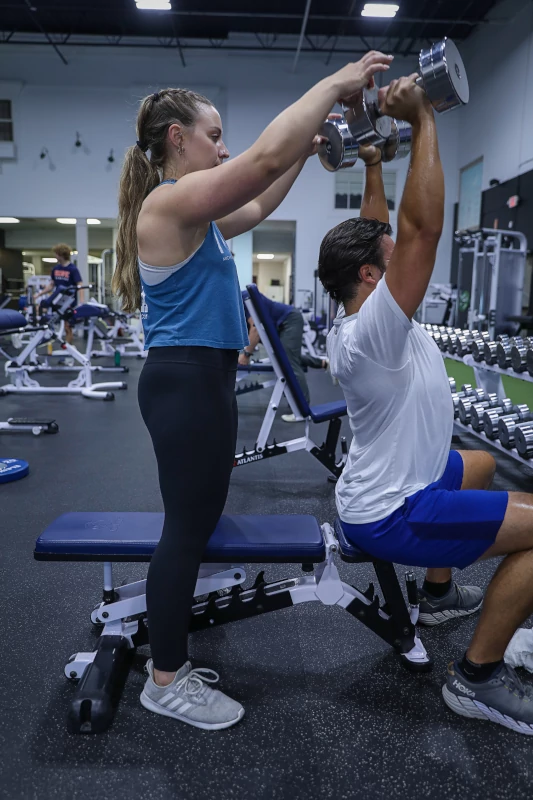 We take pride in our proven track record of success.
Don't just take our word for it. See what our clients say about their experience with us.
Sports Nutritionist Services For Faster Progress
Discover the advantage of having a dedicated fitness coach and a certified nutritionist in Chicago.
At MECA Chicago, we take pride in offering on-site nutritionist services, providing a substantial advantage to both athletes and non-athletes seeking to optimize their training through nutrition and dietary supplements.
Understanding that the food you consume serves as essential fuel for successful training and healing for improved performance, our nutritionist offers specialized testing and expert guidance to overcome any obstacles hindering your progress.
This invaluable benefit is accessible to all our clients, including athletes, non-athletes, and the general public seeking top-notch nutritionist services at our state-of-the-art Chicago training facility.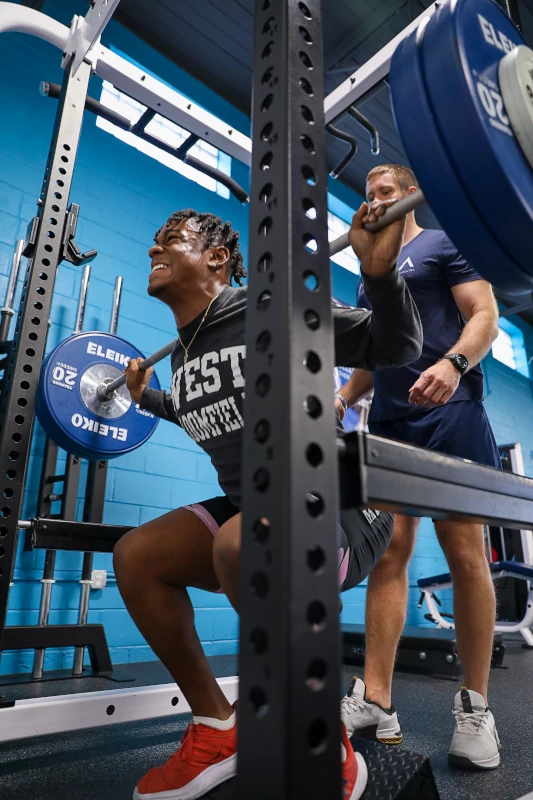 Are you ready to take your performance to the next level?
Contact us today to schedule an athletic assessment and tour of our facility.
Our Team of Expert Personal Trainers
Meet our team of dedicated personal trainers in Chicago, each with years of experience and expertise.
We take pride in our diverse team, including highly qualified female personal trainers in Chicago.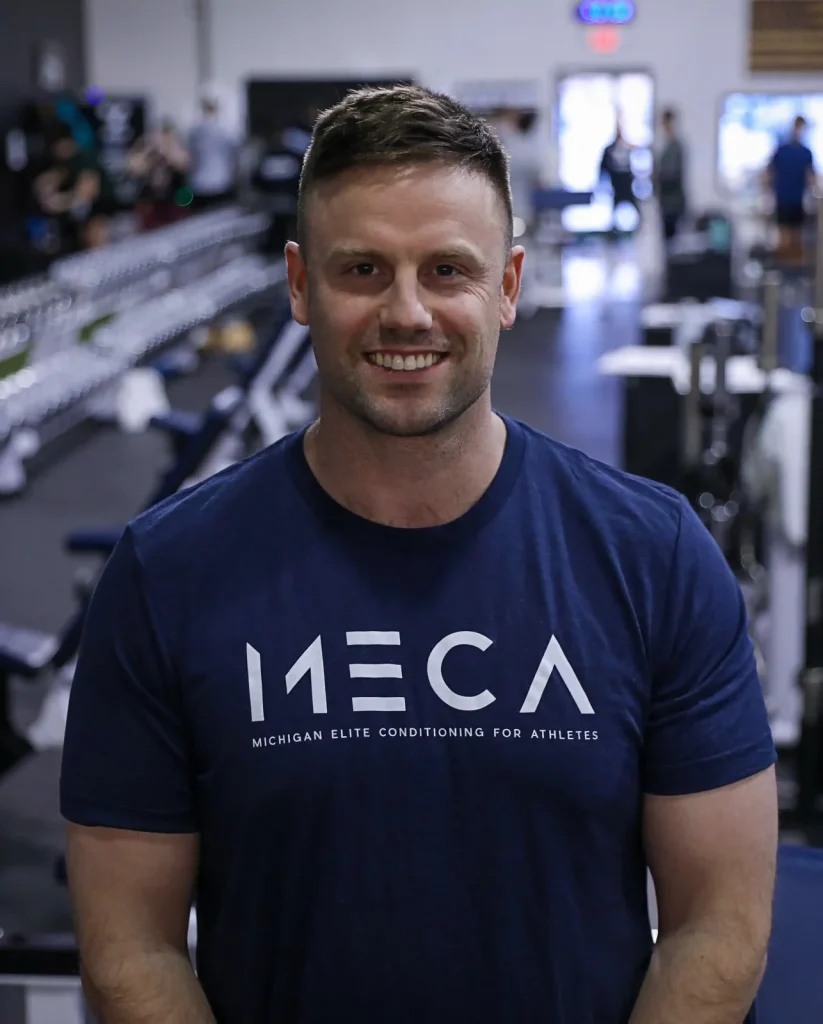 DAVID LAWRENCE
CEO – President
Head Strength Coach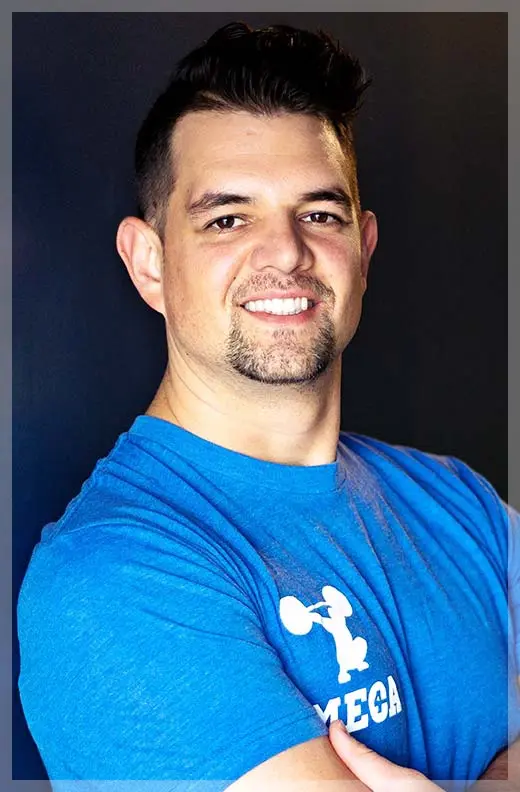 MIKE
COO
Director of Operations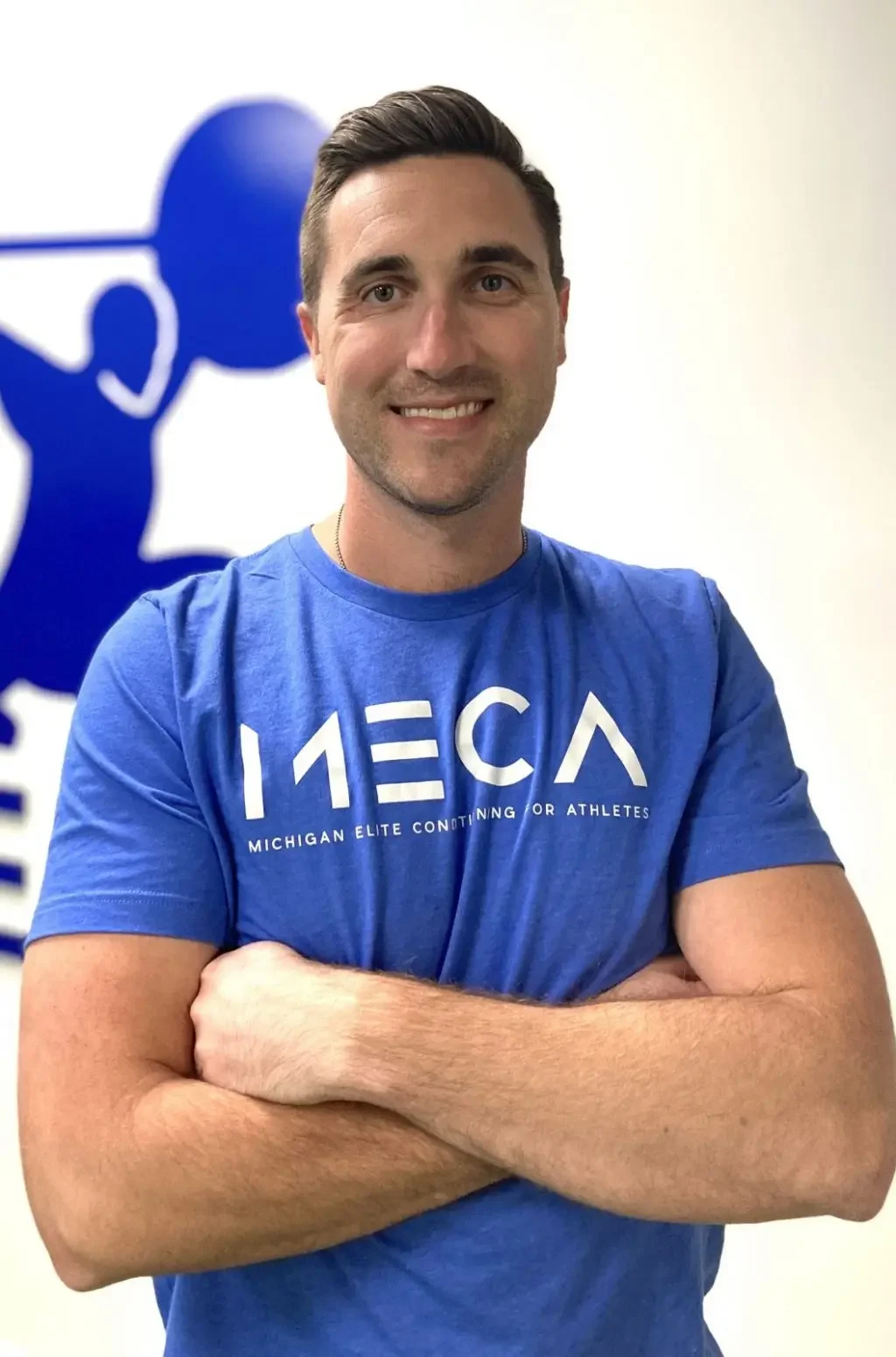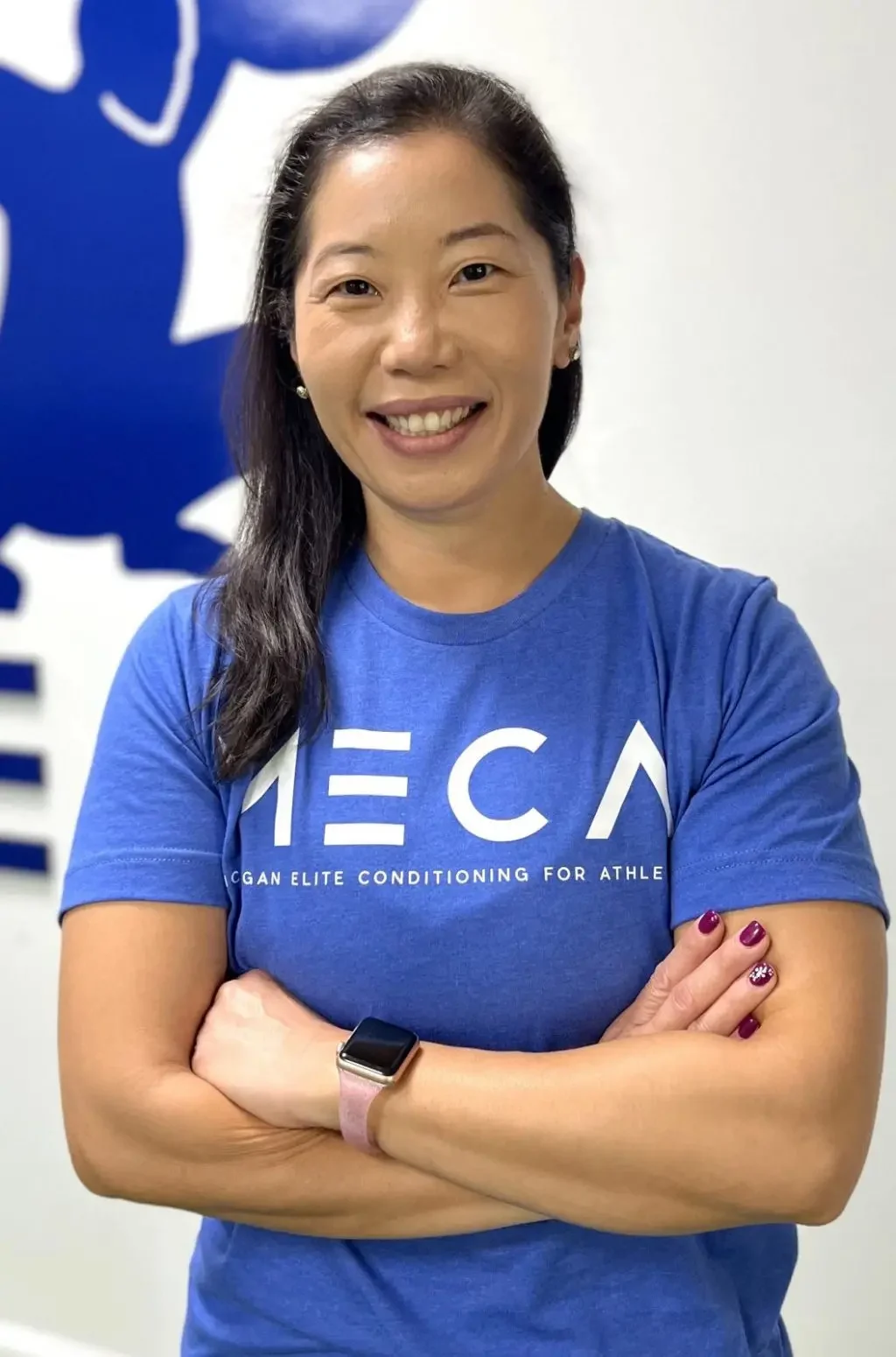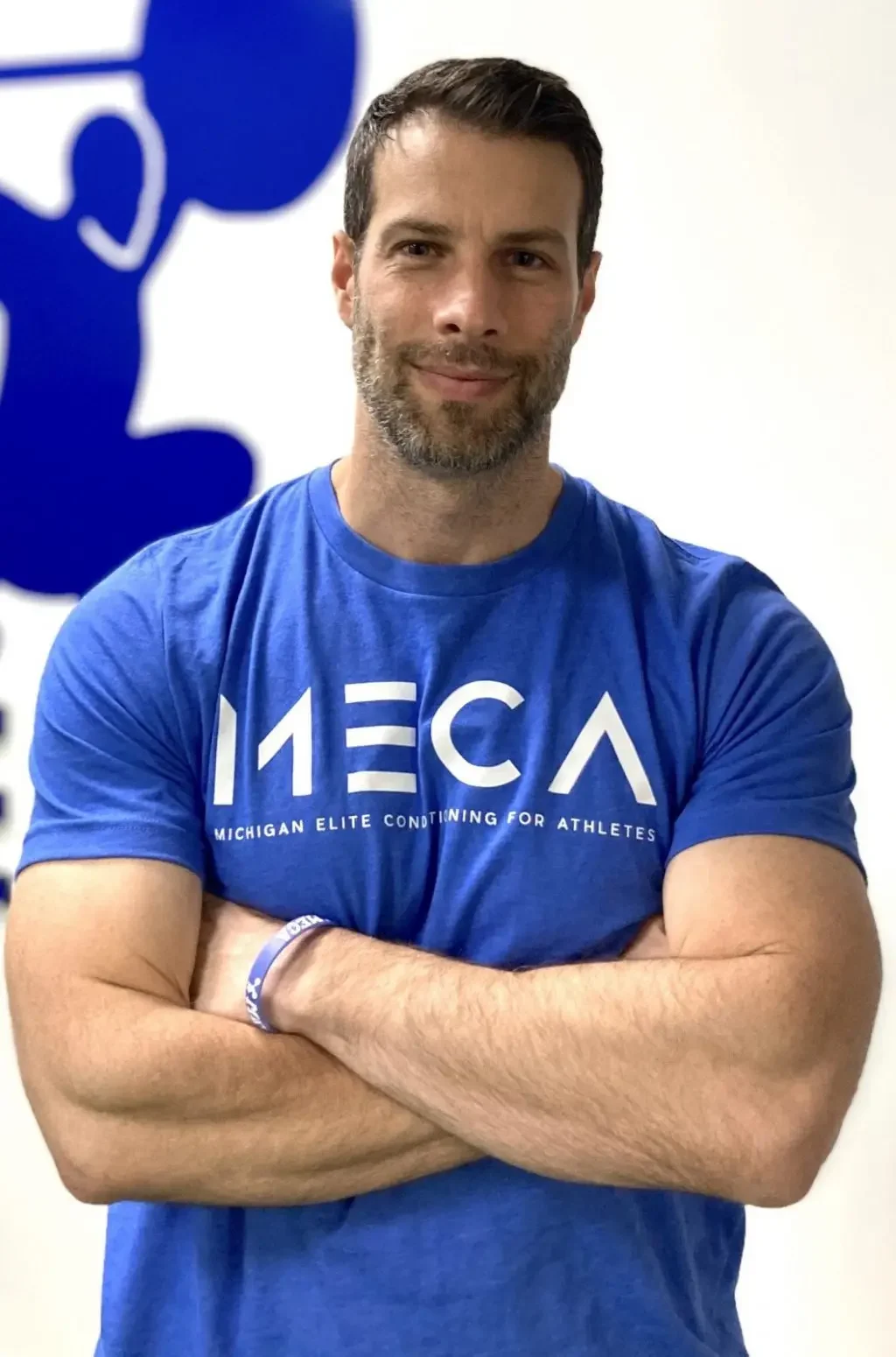 DAVID H
Director of Employee Development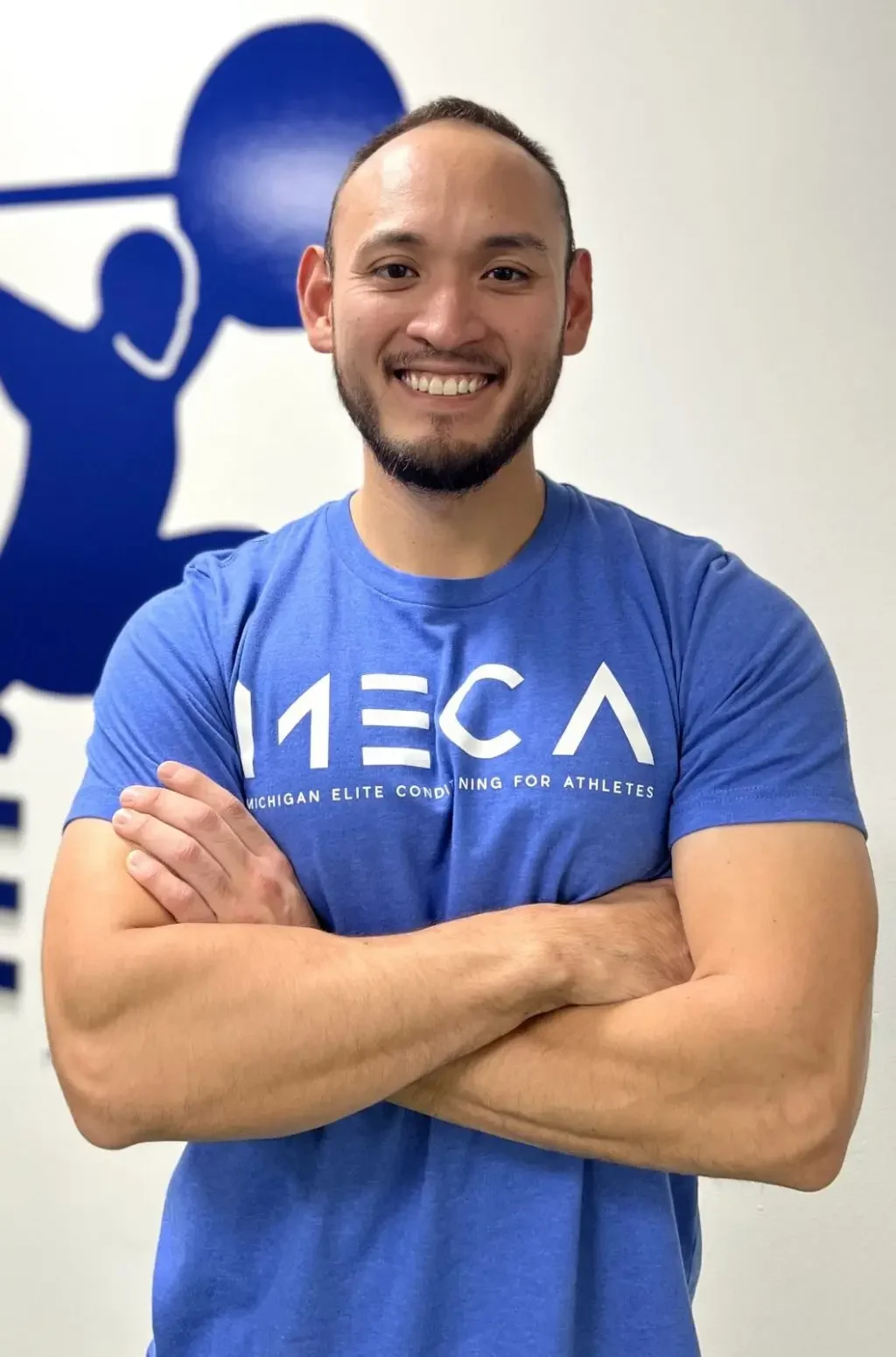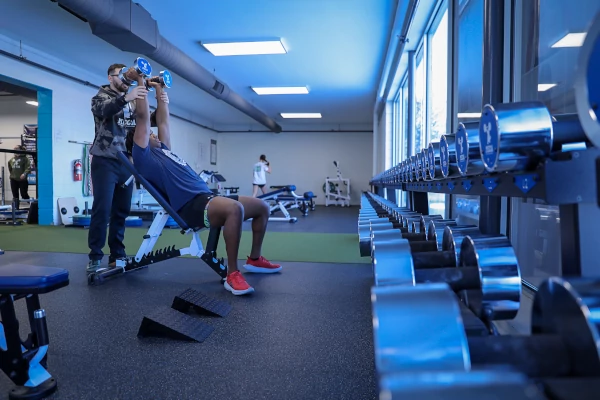 MECA CHICAGO FITNESS TRAINING FACILITY
State-of-the-Art Fitness Facilities
Elevate your fitness experience in our cutting-edge facilities, furnished with the latest exercise machines and state-of-the-art tools.
MECA Chicago gym offers a welcoming and supportive environment to make your fitness journey enjoyable.
Discover the path to a stronger and healthier body with the guidance of our elite trainers. Achieve your fitness goals quickly and efficiently as you unlock your full potential. Connect with a MECA personal trainer near you and embark on a transformative fitness journey.

Book a call to receive expert guidance from our personal trainers in Chicago!
Frequently Asked Questions
"3 years of results in 3 months" we save you time and help you
get world class results in performance quickly because of our 1 on 1 coaching
and nutrition program that is tailored to you.
Sport Specific, Rehabilitation, Body Composition (Fat Loss and Muscle Gain).
Each Training Session last 45-60 minutes